Cancelled – Casino "Dead Money" Murder Mystery Dinner
April 25 @ 5:00 pm

-

9:00 pm

UTC-6

$45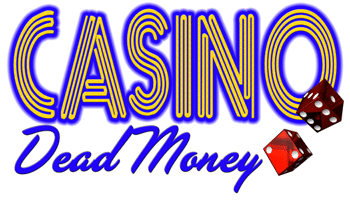 This event has been cancelled due to growing concerns over COVID-19 , this event has  been cancelled.
About the "Casino Dead Money" mystery dinner:
You have been invited to an evening of gambling and entertainment at the Lady Lux, a casino owned by the wealthy Dona Mancini. The guest list includes a number of gambling enthusiasts—from high rollers to novices—as well as the performers, dealers, and other staff employed by Dona Mancini. Everyone is expecting an evening replete with games of chance, dinner, drinks, and maybe a show—they aren't expecting a power outage, the murder of a member of the surveillance team, or a lockdown that prevents them from leaving the casino.
**PLEASE NOTE:  Tickets go on sale on Sunday, March 29th, 2020.  All tickets must be purchased by Thursday, April 16th, 2020 by midnight to allow time for part assignment and distribution!  In addition, due to the complexity of arranging these events, there will be NO REFUNDS if a cancellation is made within 10 days of the event.
Approximate Schedule of evening:
5:00pm arrival, pictures & cocktail hour
5:30pm Round 1 of Game is started
6:15pm dinner is served Round 2 Starts
**** Murder Happens ****
7:30pm vote & guess on suspects
8:00pm Round 3, confessions
8:30pm Awards & Prizes
Cost: $45.00 includes 1 free drink, dinner and a whole lot of fun with murder!
What to expect at our murder mystery dinners:
This mystery dinner is a type of dinner theater in which the "show" is a murder mystery, and the diners are invited to participate in solving the mystery as they eat, and mingle among each other.  Everyone will be given a part to play,  dinner and 1 drink ticket, and will participate in the mystery to solve, and materials to help you solve the murder.   You could end up being the murderer, the murdered, or an innocent bystander. This is part of the fun.  You will need to provide your own costume for your part, and pay for any extra drinks (wine, beer or soda) outside of your complimentary drink.
This murder mystery is brought to you by: