Head to Balanced Rock Winery for Tastings and Tours
One of our favorite things to do in Baraboo is head for a wine tasting at Balanced Rock Winery. This Wisconsin winery is named after a landmark rock in Devil's Lake State Park, a boulder that has stood the test of time against the natural elements. For the husband and wife team, Matt and Kristin Boegner, this ancient stone represented something they were looking to find in their busy lives.
Thankfully, in 2015 they achieved that goal with the Balanced Rock Winery in Baraboo, WI. Set back in the rolling hills of Sauk County, they constructed a modern 6,000 square foot winemaking facility with hopes of planting their own vineyards. Currently, Balanced Rock Winery acquires grapes from regions near and far, some from the Columbia Valley in Washington State, the Finger Lakes Region of New York, the Lake Michigan Shore, and local Wisconsin vineyards, too.
As a guest at our Baraboo Bed and Breakfast, you'll only be a quick five-minute drive from Balanced Rock Winery. We always recommend that our overnight guests head up for a tasting flight, and you're lucky they'll catch some live music. You'll love to arrive back at our Inn to our romantic accommodations; we have six fantastic guest suites, all with a rich historical backstory and lovely, updated amenities.
Join us in Baraboo for wine tasting and book your room today!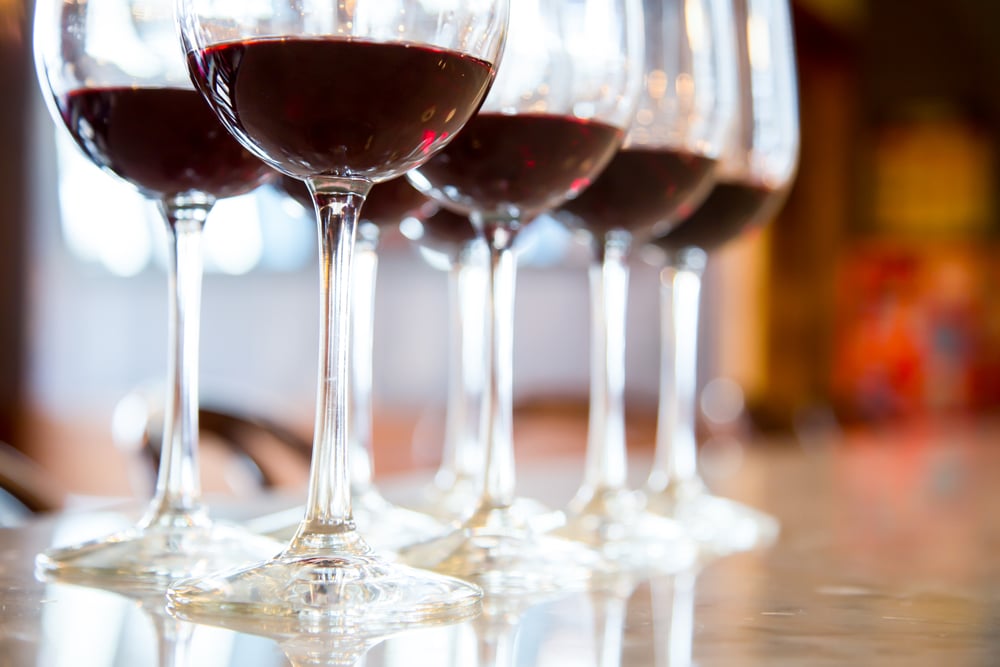 Head to Balanced Rock Winery for Drinks, Food, and Live Music
Take the five-minute scenic drive to the Balanced Rock Winery for a lovely afternoon of food, wine tasting, and live entertainment. The ample winery space has plenty of indoor and an expansive outdoor patio for seating. One thing we hear most about the modern boutique winery (aside from the delicious wine) is the spectacular view! You'll be wowed by the hilltop location, looking out over the rolling fields and forests.
The food options at Balanced Rock winery include creative flatbreads (the Caprese is the fan-favorite), yummy house-made dips, a charcuterie board with meats and Wisconsin cheeses, and more. This is a great place to come for a leisurely date or group outing, for casual wine tastings and shared nibbles. For the most up-to-date information on specials and events, be sure to check the Balance Rock Winery Facebook page before you head out.
If you want to continue tasting and touring, check out these Wisconsin wineries nearby:
Von Klaus Winery: This local Wisconsin winery opened in the downtown Baraboo historic square in 1999. They offer 20 wines in their line-up, all of which are made with entirely natural ingredients and always sulfate-free.
Baraboo Bluff Winery: Find this family-owned winery out in the beautiful countryside for outdoor seating with panoramic views and tastings of their rich blends. Visitors are encouraged to stroll through the vines with a glass of wine in hand.
Broken Bottle Winery: This rural location offers two impressive 28-foot tasting bars, with spacious indoor seating, as well as large outdoor areas. They often have live music, pizza, and charcuterie boards on the weekends. What more could you ask for?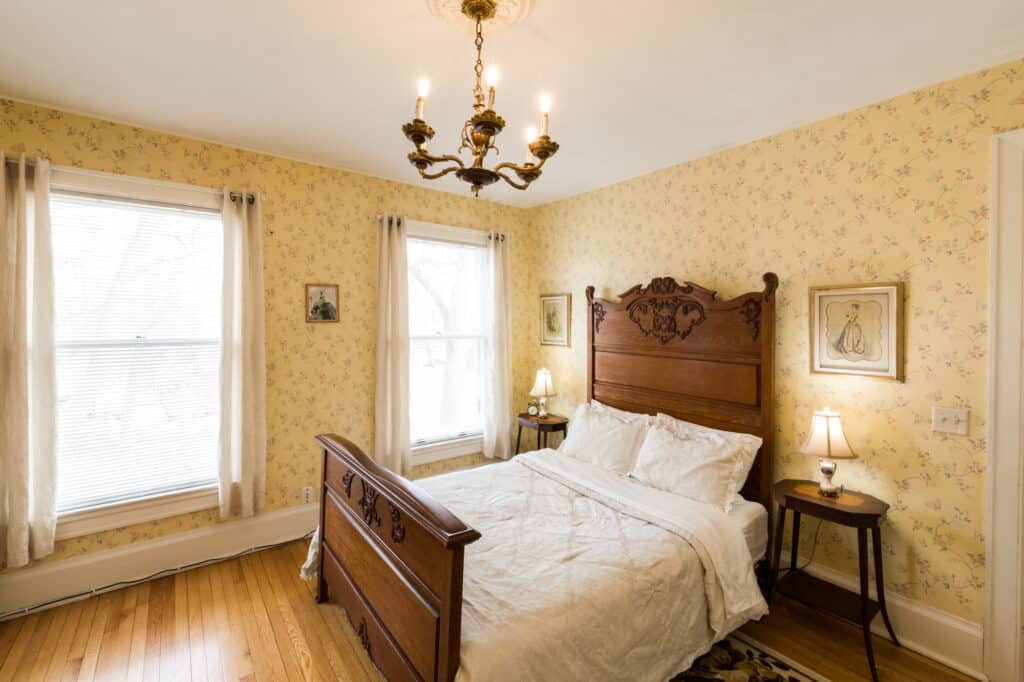 Beautiful Lodging at our Baraboo Bed and Breakfast
Our Wisconsin Bed and Breakfast is an ideal location for exploring Balanced Rock winery and the other Wisconsin wineries nearby—all while enjoying the stunning landscape of the Driftless Region. When it's time to head back, our Wisconsin Bed and Breakfast is the best place to relax by the fire in our library or music room. The antique decor and architecture of the Inn transport you back to the early 1900s, and you'll be taken by the stories of the circus and people who made it famous.
Each room gives guests a unique glimpse into the past of the Ringling Family while surrounded by the creature comforts we all love and want on a getaway. Comfortable beds, cozy robes, gas fireplaces, and fluffy towels are just the beginning of the amenities. Also, be sure to join us each morning for a complimentary homemade breakfast, the best way to start your day in Baraboo. Book today!
---