The Best Birdwatching Near our Wisconsin Bed and Breakfast
On any trip out to the Baraboo area of Wisconsin, exploring the natural beauty of this part of the country is a must. Birdwatching is a wonderful way to feel like a part of nature, not to mention, it's a quiet, relaxing and calming pastime out in the fresh air. And we can all use a little bit more of that in our lives these days.
According to the Audubon Society, Wisconsin is a great birding state due to its forests, wetlands and lake shorelines. Baraboo Hills is known as a birdwatching hotspot due to the hardwood forests that grow around ancient rock formations. This is the perfect landscape for safe nesting. Many varieties of Warblers, Cuckoos and Woodpeckers call the area home, and if you're super lucky you might catch sight of a Peregrine Falcon.
Our Wisconsin Bed and Breakfast is only 10 minutes from Devil's Lake State Park, a very popular birdwatching destination. More than 100 species of birds nest in the park and during migration season that number goes up immensely. We're also in the vicinity to many other main birdwatching areas—this guarantees some successful sightings and nature outings when you stay at our Wisconsin Inn. Start planning and book with us today!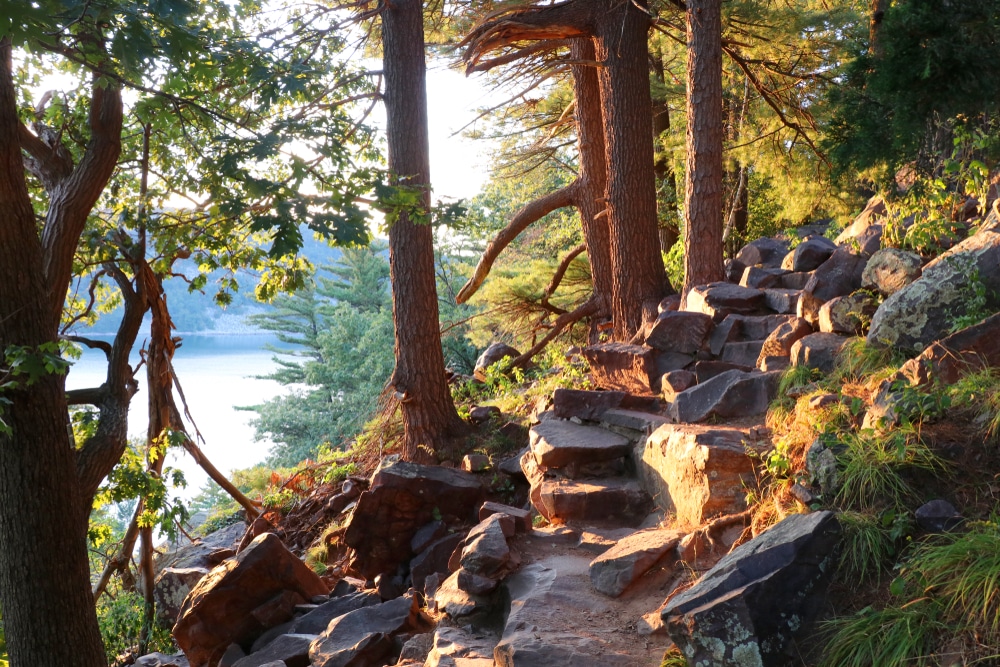 Find the Best Birdwatching near our Wisconsin Bed and Breakfast
Springtime is a wonderful time to spend a day outdoors in the Baraboo Hills. What better way than geared up with a pair of binoculars, hiking boots and your birding notebook. Take in the sound of birdsong while breathing in the fresh forest air of the  midwest. Here are some of the best birdwatching parks and natural areas nearby our Ringling House Bed and Breakfast: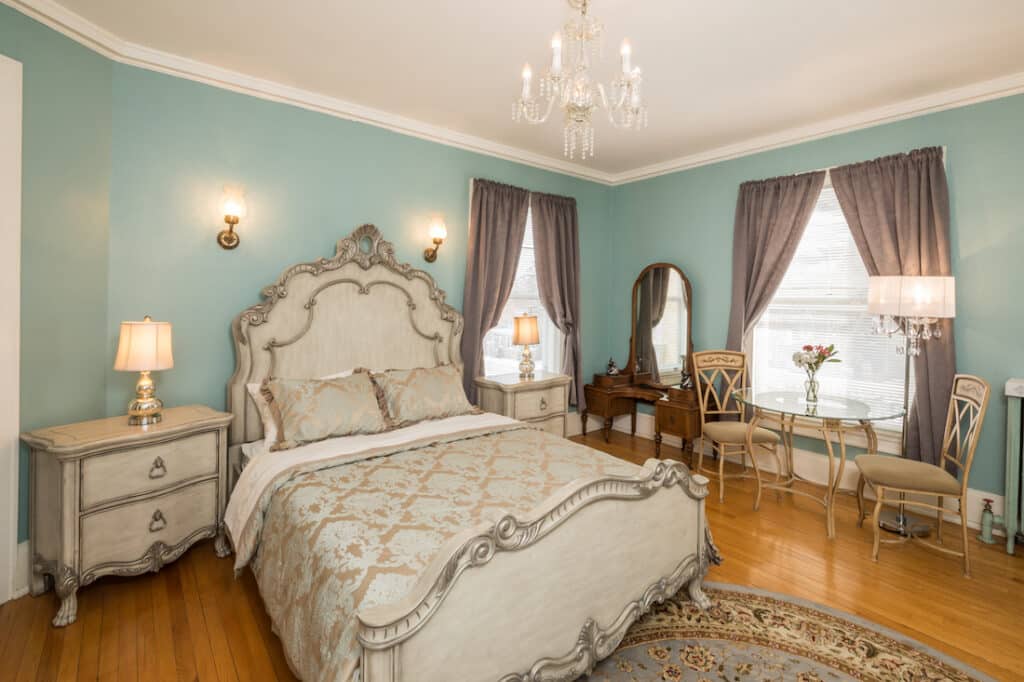 Experience Historic Luxury Lodging at Our Wisconsin Bed and Breakfast
Spending a day birdwatching out at Devil's Lake State Park (or any of the other nearby nature areas) is a lovely way to spend a day outdoors. When it's time to retire indoors, our Wisconsin Bed and Breakfast is the best place to sit back and relax by the fire in our library or music room. The antique decor and architecture of the Inn transport you back to the early 1900s and you'll be taken by the stories of the circus and people who made it famous.
During this current time in history, staying at smaller, family-owned lodging feels safer, due to the ability to control our surroundings and the number of people we come into contact with. Luckily, our Wisconsin Inn offers 6 amazing guest suites, all with a rich historic backstory and lovely, updated amenities. Each room gives guests a unique glimpse into the past of the Ringling Family, while surrounded by the creature comforts we all love. Book your room at our Wisconsin B&B today! 
---