Explore the Driftless Glen Distillery in Baraboo WI
If you're in the Baraboo area, you must check out the Driftless Glen Distillery—a one hundred percent grain-to-glass distillery most known for producing bourbon and rye whiskey, but with a portfolio that also includes brandy, vodka, and gin. You'll find a few experiences at Driftless Glen Distillery: tours, tastings, cocktails, and a full lunch and dinner restaurant serving flavorful and creative dishes. They offer indoor seating in the airy, modern space or an outdoor patio area overlooking the Baraboo River.
The Driftless Glen Distillery first broke ground in 2012, with its first barrels in 2014. Owned by husband and wife team Brian and Renee Bemis, who are passionate about creating locally made and smooth spirits. Since the inception of the Driftless Glen Distillery, its products have received top accolades, including "Wisconsin Distillery of the Year" by the New York International Spirits Competition. The restaurant on site also holds the number two spot as the best restaurant in Baraboo, WI.
Before you make your reservation for dinner and tour at the Driftless Glen Distillery, you'll want to secure your lodging in Baraboo. Our historic and charming bed and breakfast is just the place! Not only will you be within walking distance to the distillery, but your lovely guest room will be the most welcome addition to your getaway. You'll love the architecture and stories that make our space unique and memorable. Check out our upcoming availability at Ringling House Bed and Breakfast and book today!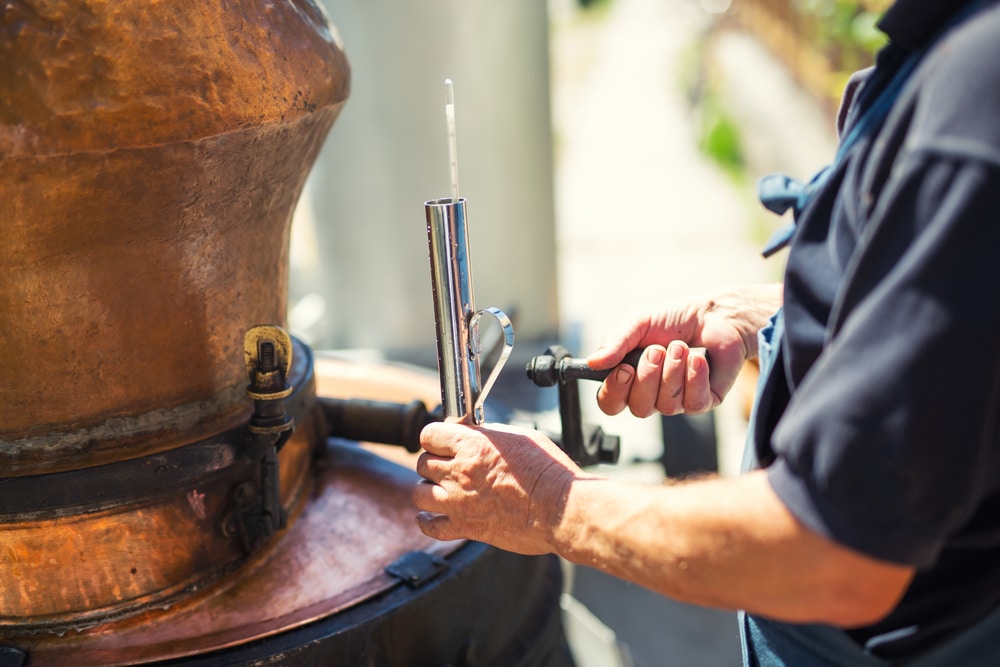 A Tour and Tasting at Driftless Glen Distillery
You'll want to begin your visit to the Driftless Glen Distillery with a tour of the Baraboo facility. During this guided experience, you'll be taken through the distilling experience from start to finish. You'll follow the path from grain to the mashers to the fermentation process, stills, and barrels. Your knowledgeable guide will take you to the rack house and the bottling facility. It's an immersive behind-the-scenes adventure that you won't want to miss.
As a special touch, your tour begins with a tasting of Renee Olive Oil and Balsamic, which really gets your palette ready for the harder stuff. At the end of the distillery tour, you'll get to sample five of their award-winning spirits. Tours are offered from Thursday to Sunday every hour on the hour and last about 45 minutes. It's best to call ahead to secure your spot, and as a guest at our Baraboo Bed and Breakfast, we're happy to do that for you; just let us know what time works best for you.
After your tour, we're sure you'll have worked up an appetite. The restaurant on-site offers full lunch and dinner options. Read on for more details!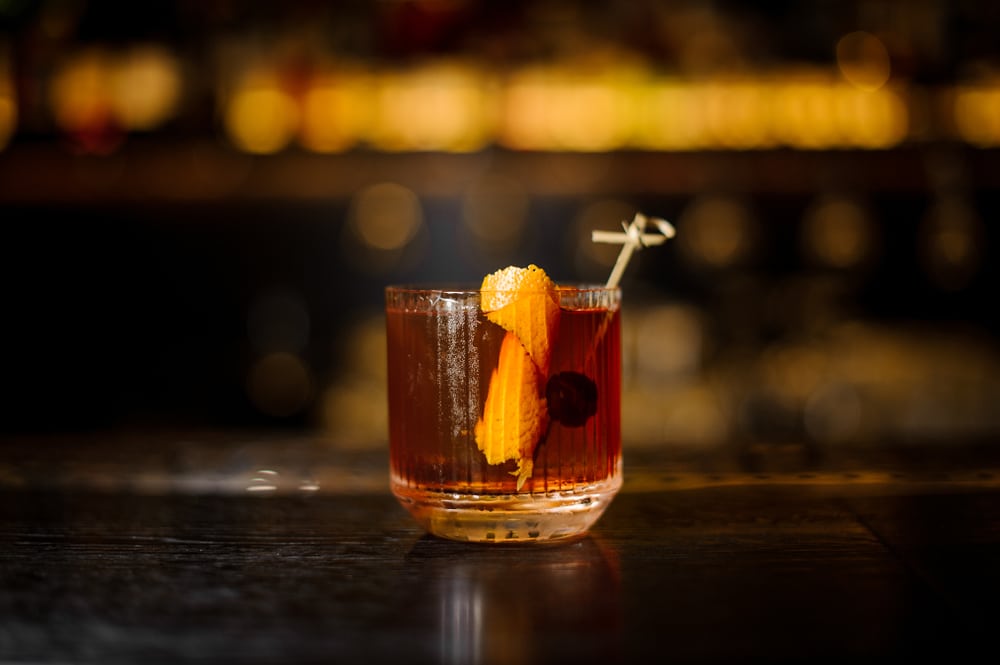 The Restaurant Experience at Driftless Glen Distillery:
One of the best Baraboo restaurants, a meal at the Driftless Glen Distillery restaurant is full of flavor, creative dishes, and indulgent desserts. Begin your meal with sharable options, including the popular tuna poke nachos or pulled pork sliders. Dinner moves into more elegant entree choices like chef's cut steak served with potatoes and broccoli. Other entrees bring an international flair with shrimp jambalaya, honey bourbon chipotle pasta, and beautifully prepared fish dishes. Don't miss the craft cocktail list, and be sure to save room for dessert, like bourbon bread pudding.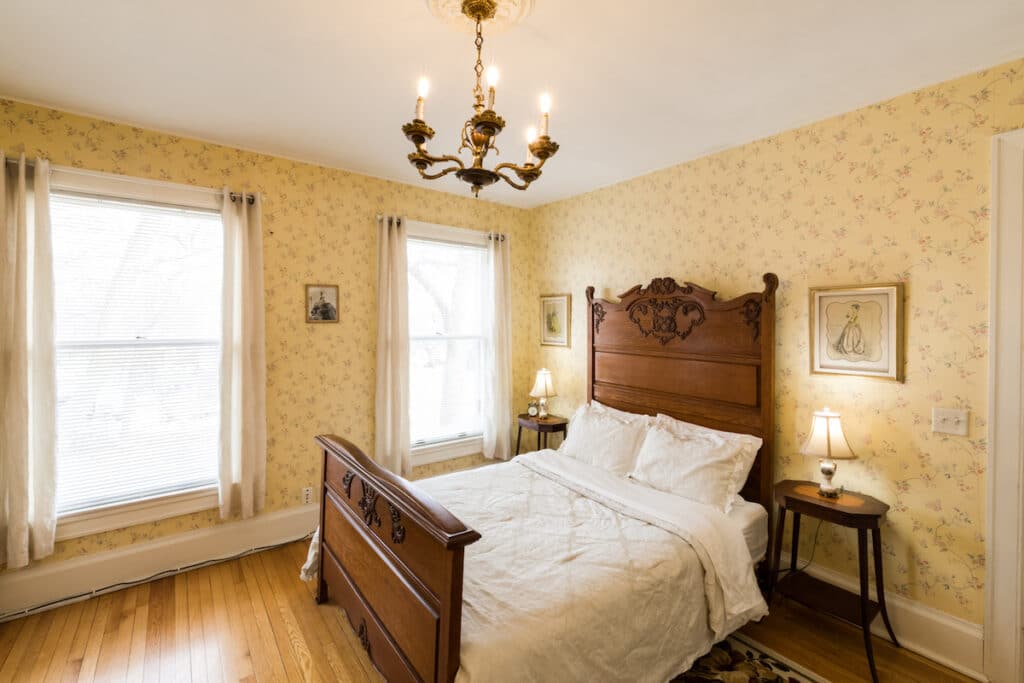 Beautiful Lodging in Baraboo Wisconsin
Each of our six guest rooms at the Ringling House offers a different glimpse into the life and experiences of the Ringling family and circus culture. Each room has a private bathroom, king, queen, or a cozy double bed, wifi, and historic decor. Here's a glowing review on TripAdvisor from one of our recent past guests:
"This was our first time staying at a B&B, and we absolutely loved it! It was perfect for our short 2-day stay in Baraboo. Julie was quick to greet us at the back door and was very kind and nice. We ordered the romance cheese and meat platter with different wine options, and she brought it up shortly after we were settling in. She gave us plenty of dinner spot suggestions when asked. The house felt very cozy, clean, and inviting." –Sami T
We can't wait to host you in Baraboo. Book your next amazing getaway in Wisconsin today!
---