The Best Things to do in Baraboo WI this Summer
Summer is one of the best times to visit the midwest, and there are so many fantastic things to do in Baraboo WI. Our charming, small, historic town is perfect for a weekend getaway or leisurely vacation during the warmer months. Located only 10 minutes from Devil's Lake State Park—one of the most visited parks in Wisconsin—outdoor lovers will have their pick of adventures to explore in the wilderness. For those who enjoy beer and wine, you'll find a host of local breweries and wineries serving some of the best adult beverages around. We also love to eat in Wisconsin, so the restaurant choices are decadent and delicious.
And those are just a few of the fantastic things to do in Baraboo WI, this year! Before you start packing your itinerary with activities, you'll want to secure your lodging, and our Baraboo Bed and Breakfast is the ideal space to stay. The Ringling House is not just a place to keep your bags and rest at night; our historical Inn becomes a big part of your adventure. The beautiful mansion has been meticulously restored; the guest rooms are divine and still represent the charm of the original space, but with added modern amenities for the ultimate getaway to the midwest.
Head over to our booking calendar and reserve your room today!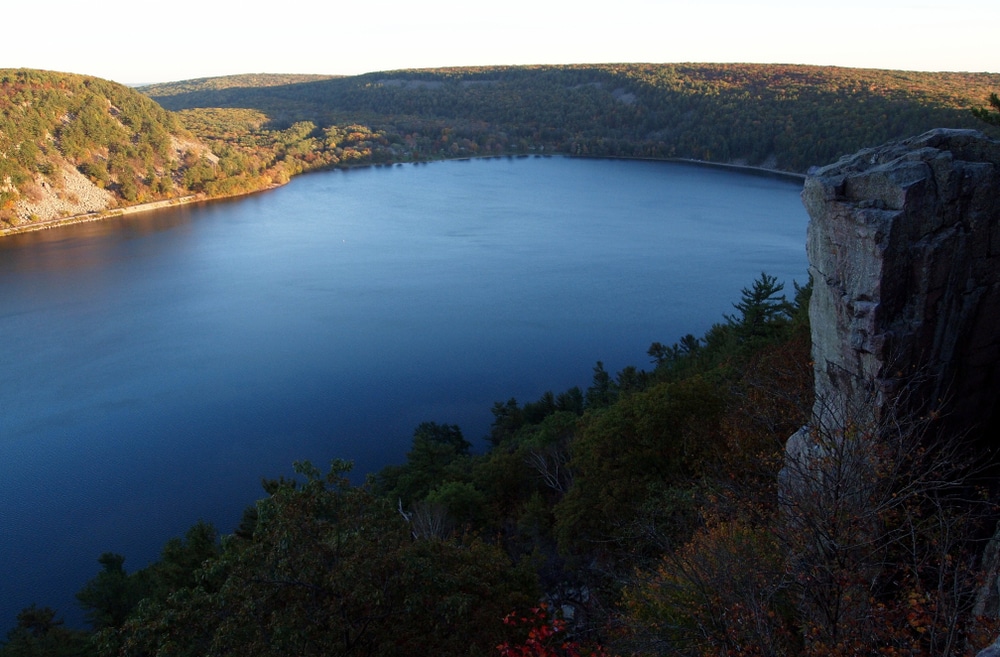 The Best Things to do in Baraboo WI this Summer
Baraboo is nestled in the Driftless Region of Wisconsin on the Baraboo River. The Nature Conservancy designated Baraboo as one of the "Last Great Places" due to the extensive collection of rare conserved rocks, plants, and wildlife. These interesting rock formations can be seen in Devil's Lake State Park, just ten minutes from our Inn.
Here are the top 8 things to do in Baraboo WI in the summertime:
Hiking at Devil's Lake State Park: Millions of hikers, rock climbers, and nature lovers flock to this state park in Baraboo each year. The view from the 500-foot bluffs overlooking the lake are some of the most impressive you'll find. The lake is also perfect for swimming and kayaking during the warmer months.
Canoeing at Mirror Lake State Park: Another park not far from our B&B, Mirror Lake State Park is known for its tranquil waters and quiet hiking trails.
The World Circus Museum: One of the unique things to do in Baraboo WI is to visit the famed World Circus Museum. This museum is a tribute to the Ringling Brothers and has the most extensive collection of circus-themed memorabilia in the world. During the summer, they offer outdoor shows and fun for all ages.
Baraboo Restaurants: You'll love the selection of restaurants in Baraboo for casual evenings out, elegant date nights, and tasty lunches. Be sure to try our famous Wisconsin cheese curds at one of the local spots. Here's a list of Baraboo restaurants nearby places for lunch and dinner.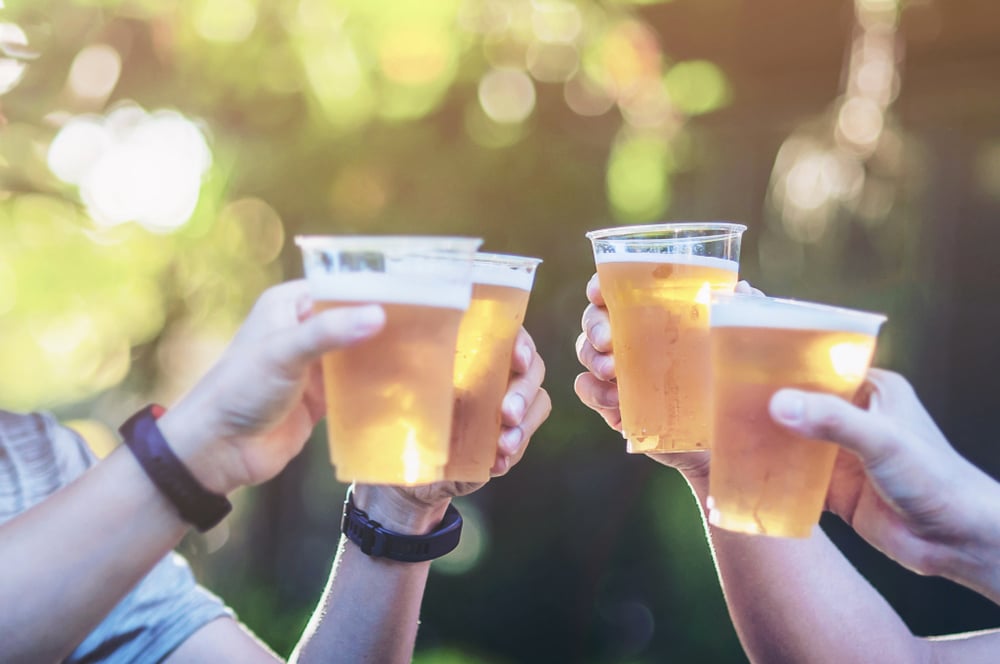 Beers at Baraboo Breweries: We're big fans of beer in Wisconsin, so it only makes sense that our state is one of the country's largest producers of craft beer. Head to Tumbled Rock Brewery and Kitchen for a pint!
Wine tasting in Baraboo: If you prefer a nice glass of wine, a handful of Wisconsin wineries in our area produce some amazing blends. One of the best things to do in Baraboo WI is to visit Balanced Rock Winery, a favorite for a wine tasting and tour.
Haunted Walking Tour: Our small town has a rich history and is full of exciting stories. Head out with Baraboo Tours on their Haunted Downtown Walk for an enjoyable and spooky evening. This tour is one of the best things to do in Baraboo WI to really get a feel for the area!
Breakfast at our B&B: As a guest at our Baraboo B&B, you'll be treated to a bountiful breakfast each morning. Enjoy your homecooked meal at the historic Ringling family dining table or our lovely outdoor porch. We have two styles of breakfast menu, one for a sweet main course and another for a savory main course.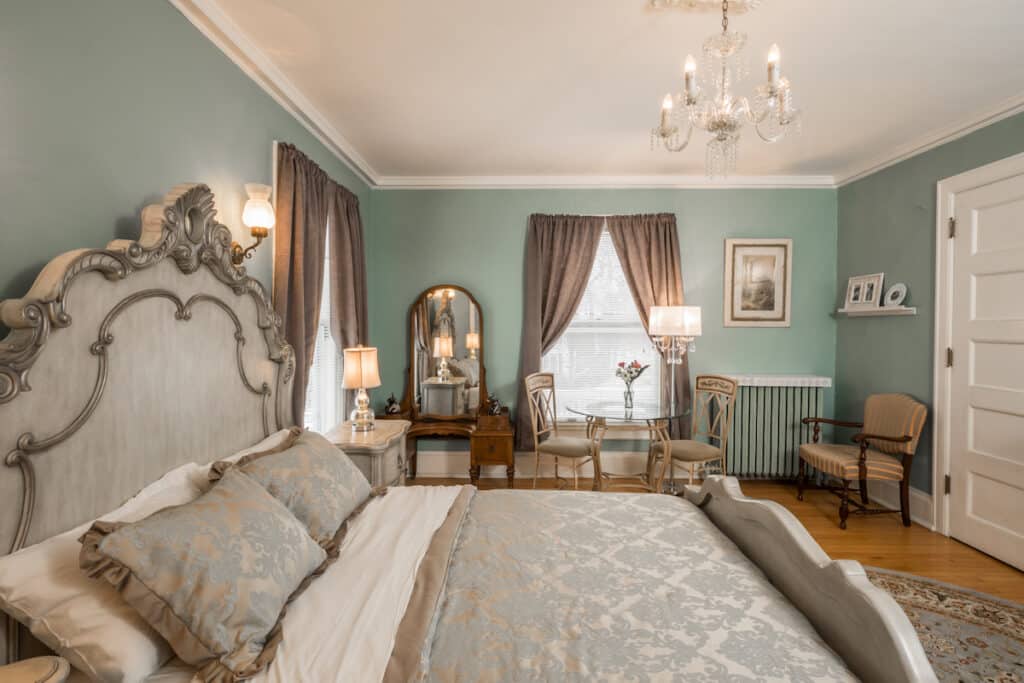 Elegant Lodging in Baraboo for Your Next Getaway
Our Wisconsin Bed and Breakfast is the ideal location to stay for exploring all the best things to do in Baraboo WI, and enjoy the stunning landscape of the Driftless Region. Our Wisconsin Bed and Breakfast is the best place to relax when it's time to wrap up your adventures. You'll be transported back to the 1900s by the antique decor and architecture of the Inn, and you'll love to hear the stories of the Ringling family that once called this house their home.
Each guest room offers a unique glimpse into the Ringling Family's past, equipped with comfortable beds, cozy robes, gas fireplaces, fluffy towels, and more amenities. Also, join us each morning for a complimentary homemade breakfast, the best way to start your day before heading out to enjoy all the best things to do in Baraboo WI. Book today!
---