Dining at the Best Baraboo Restaurants for 2023
One of the biggest attractions in our area is Devil's Lake State Park—an outdoor lovers' haven of hiking, canoeing, and rock climbing adventures—and there's not much better than a post-hike meal at one of the local Baraboo Restaurants. In Wisconsin, it's no secret that we love to eat! And many of our state's signature dishes include extra meaty and cheesy ingredients. These are the best kind of meals to enjoy after a long day in the fresh air, burning those calories.
You'll find everything from casual diners and brewpubs to elegant establishments overlooking the Baraboo River and wineries with lovely food options. The menus around town often highlight produce from nearby local farms and artisans—so you'll know you're supporting our community when dining out at these Baraboo restaurants.
Thankfully, as a guest at our historic Baraboo Bed and Breakfast, your first meal of the day is on us. We'll treat you to a beautiful breakfast each morning, including sweet and savory options prepared with local and organic ingredients whenever possible. It's also a bonus that you'll take your meal at our historic Ringling family dining table, a gorgeous antique that's hosted thousands of wonderful people over the years. We can't wait to host you; book a room at our Bed and Breakfast in Wisconsin today!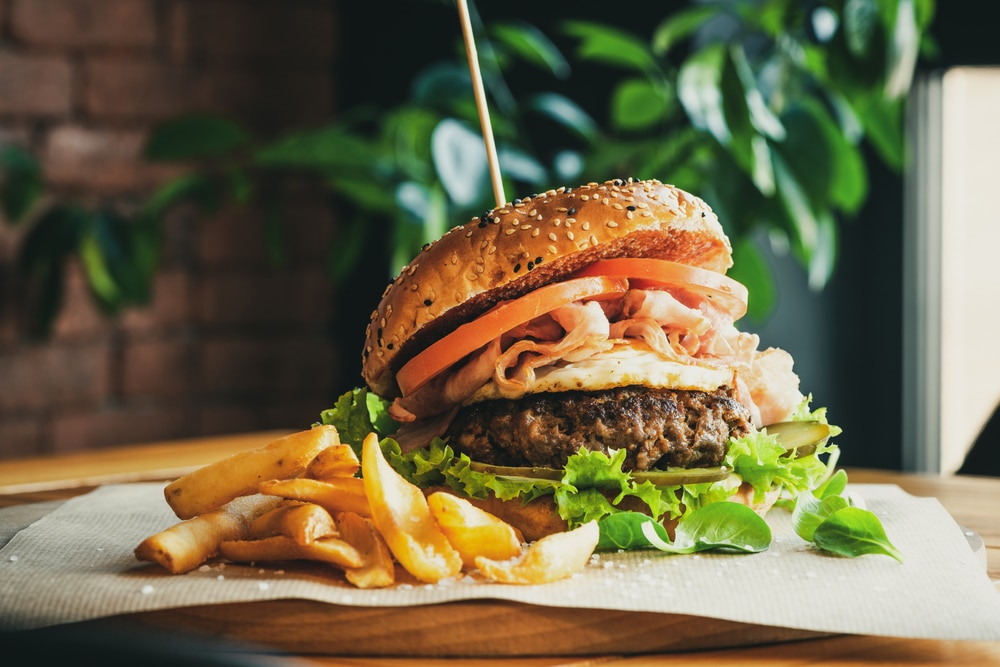 Best Baraboo Restaurants near Devil's Lake State Park
Whether you're visiting this area of the Driftless Region in Wisconsin for outdoor recreation or to explore our charming small town, there's no shortage of fantastic Baraboo restaurants to add to your itinerary. Many of these options are within walking distance or just a quick drive with plenty of parking opportunities. We're also more than happy to make reservations for you; feel free to ask during your stay at our Baraboo Bed and Breakfast.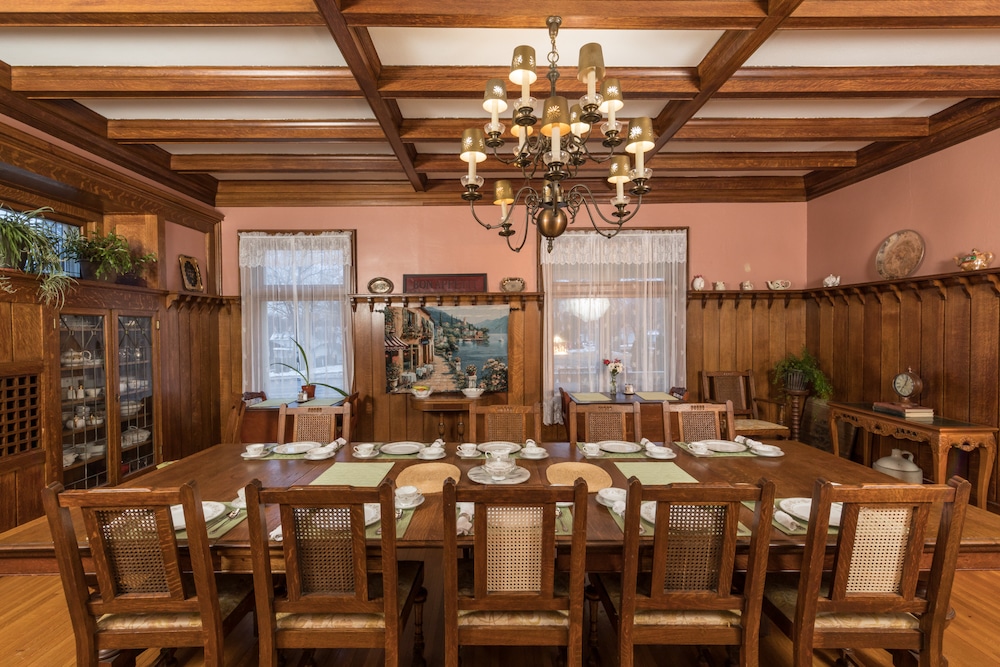 Join us at the Best Baraboo Bed and Breakfast
On a getaway to our Baraboo Bed and Breakfast in Wisconsin, your lodging becomes a big part of the adventure. Unlike an impersonal hotel stay, you'll be treated here to a level of curated and exceptional service. And while many people head to Devil's Lake State Park for recreation and camping, there's something extra special about returning to our bed and breakfast in Wisconsin after a long day hiking or rock climbing in the park—a warm, comfortable bed and a historic roof over your head.
Breakfast is included with your stay and served at the famed Ringling Family dining table or in the open air on our front porch; we treat our guests to a fantastic spread to start the day. Enjoy homemade muffins, sweet fruit waffles, pancakes, or savory egg dishes, all prepared with local ingredients and care. Join us for your morning meal and head to the nearby fantastic Baraboo restaurants for lunch and dinner. Let us know about dietary restrictions at the time of your reservation; we're always happy to accommodate when we can.
Each of our six guest rooms at our Baraboo Bed and Breakfast offers a unique glimpse into the life and experiences of the Ringling family and circus culture. Each room has a private bathroom, king, queen, or cozy double bed, wifi, and historic decor. You'll be nearby the best attractions, like Devil's Lake State Park and the Baraboo restaurants, but feel a million miles away in our quiet and charming Inn. Reserve your room today!
---