Enjoy Snowshoeing This Winter at Parfrey's Glen in Wisconsin
One of the best ways to explore outdoors this Winter is snowshoeing at Parfrey's Glen Nature Area in Wisconsin—it's located just east of Devil's Lake State Park but technically lies within the boundaries of this popular destination. This area has been impacted by flooding over the years, so it's ever important for conservation efforts for visitors to stay on designated trails.
Parfrey's Glen is Wisconsin's first State Natural area and unquestionably the most visited state natural area outside Devils Lake State Park. There are many distinctive features to Parfrey's Glen; the Glen itself reaches a depth of nearly 100 feet and encompasses a beautiful stream flowing through its floor. The walls are sandstone embedded with pebbles and boulders of quartzite—something you should see up close!
Before you start setting your winter recreation plans, you'll want to secure your lodging, and our Baraboo Bed and Breakfast is one of the coziest places to stay in Wisconsin. Our six guest rooms offer the perfect reprieve after trekking through the snow-covered trails. You can warm yourself by the fire, put your feet up, and enjoy a glass of wine in the historic ambiance of the Ringling House Bed and Breakfast. Get your reservation on the books today!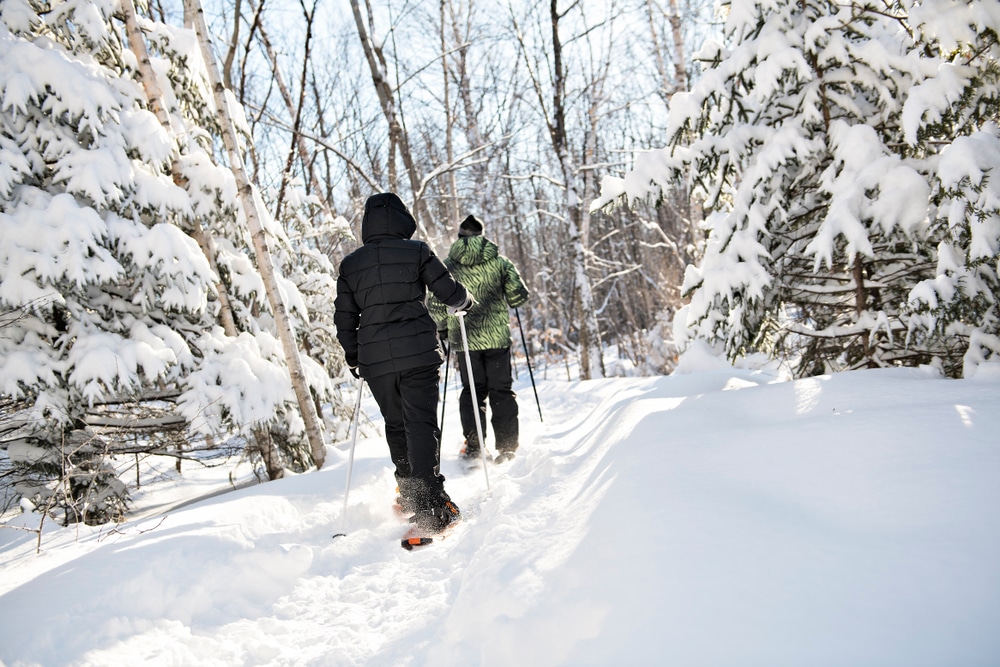 Check out Parfrey's Glen & More Snowshoeing Trails in Wisconsin
The entire state of Wisconsin is such a fantastic destination for outdoor lovers all year long. From the rolling hills, waterways, and stunning swaths of untouched nature, you'll feel at home here if you're looking for hiking, fresh air, and serenity. Our area gets a substantial amount of snow during the Winter, perfect for snowshoeing, cross-country skiing, and snowmobiling. Parfrey's Glen is an excellent place for winter hikes!
Here are the best Wisconsin State Parks for winter recreation in our area: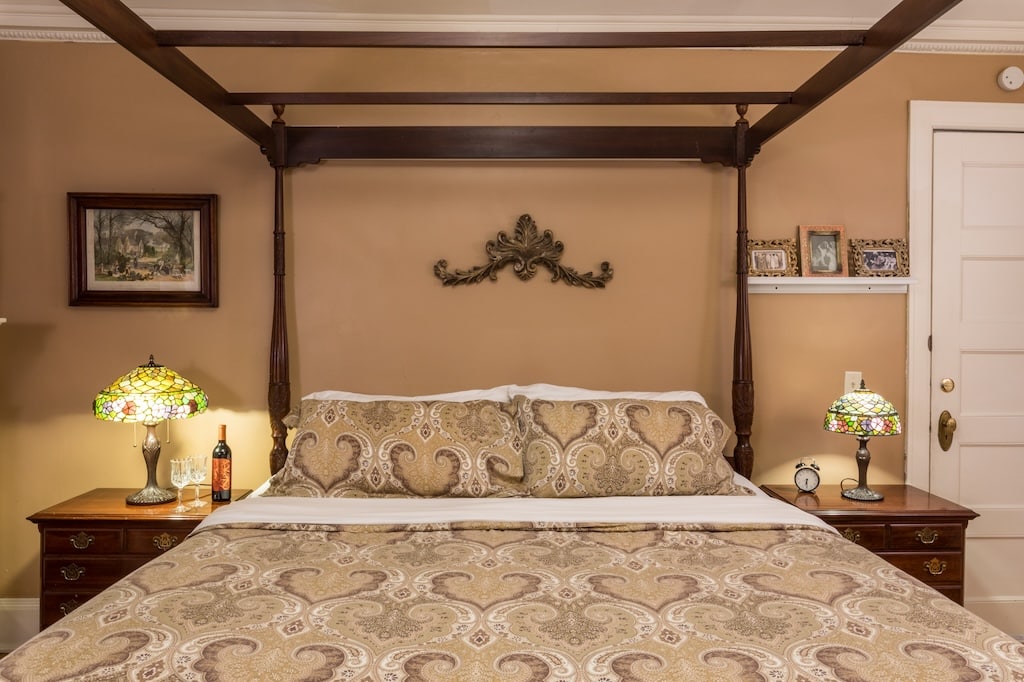 The Best Baraboo Bed and Breakfast for Winter Getaways
After a chilly and exhilarating day on the trails at Parfey's Glen, there's no better place to return than our Baraboo Bed and Breakfast. Our cozy and welcoming Inn offers a lovely space to relax, put your feet up by the fire, and unwind. Our historic Inn was once home to the famed Ringling Family of circus fandom, and our space still harkens back to a simpler time, while it's been updated over the years to include modern comforts and amenities.
Each of our six guest rooms tells a tale of lovers from the Ringling family's history. These rooms are perfectly tailored for couples seeking a romantic reprieve or solo travelers looking for a quiet retreat. For couples who may be traveling in a small group, the Henry & Ida Room and Emmett & Eva Room share an adjoining door for ease of spending time together.
In the mornings, we offer a beautiful and home-cooked breakfast with sweet and savory options. We use local and seasonal ingredients whenever possible, and our guests love dining at the historic Ringling Family dining table. We're happy to accommodate dietary restrictions; just let us know beforehand so we can best prepare. You'll find complimentary non-alcoholic beverages and treats throughout your stay. Book your room today!
---