Visit the Circus World Museum this Summer
Two things automatically come to mind when most people think about Baraboo, Wisconsin: Devil's Lake State Park and the Circus World Museum. We're so lucky to have absolutely stunning scenery and a fun, historical past with the Ringling family. You'll see the circus influence all over our charming small town, from a brewery and theater named after the family to our Baraboo Bed and Breakfast, once home to the Ringling's famed circus founders.
A visit to this extensive Circus World Museum is a must, especially during the summer when the big tent is open for fantastic shows. You'll find seven buildings on the 64-acre property dedicated to showcasing and commemorating the history of the circus and the Ringling Brothers. There's an impressive collection of treasures, props, and memorabilia for hours of fun exploring these entertainment shows of yore.
Before you purchase your tickets to the Circus World Museum, you'll want to secure your lodging, and there's no better place to stay (especially for circus enthusiasts) than the Ringling House B&B, the premier Baraboo Bed and Breakfast. Our historic Inn offers guests a step into the past while maintaining the modern comforts to relax and unwind. Each of our beautiful guest rooms calls to the rich living history of the Ringling Brothers, each named after a loving couple within the family. Check out our upcoming summer availability and book your room today!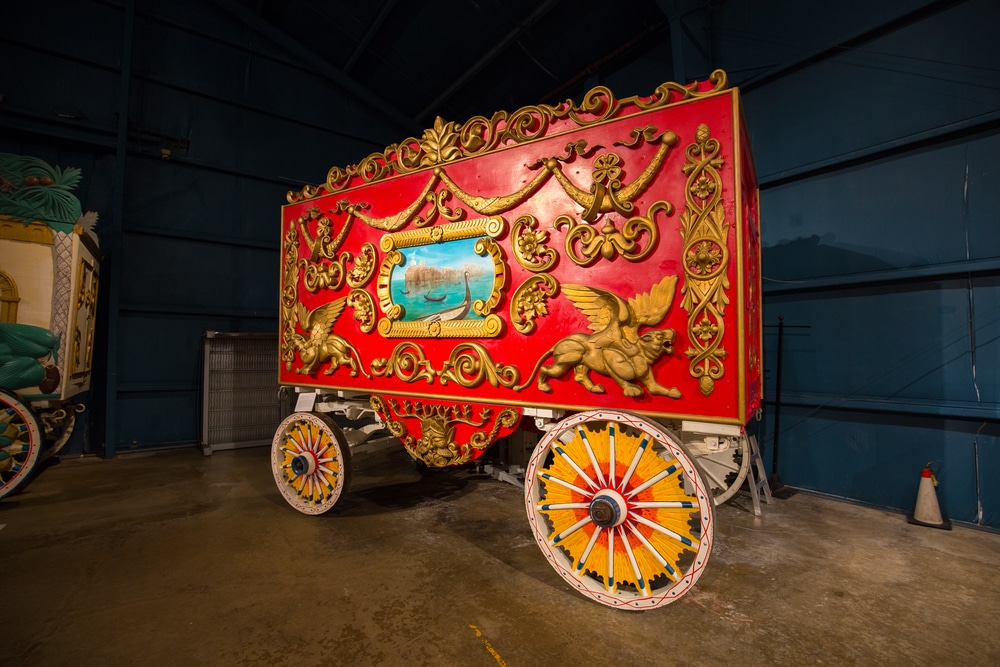 A Collection of History at the Circus World Museum
As a guest at our Baraboo Bed and Breakfast, you'll be about a 15-minute walk or a very quick car ride to the Circus World Museum (they offer free parking). Before you head out, join us for a delicious homemade breakfast at the historic Ringling Brothers dining room table. It's the best way to start your day and fuel up for all of the wonderment and intrigue that's ahead of you at the museum.
The Circus World Museum site is listed on the National Registry of Historic Places. It was the home base for the Ringling Family from 1884 to 1918. The five brothers amassed a collection of wonders and talents and showcased them to excited audiences nationwide. The winter quarters is the country's largest and oldest group of circus structures from this era—and you can see it all at the museum!
Summer hours begin on May 19th at the Circus World Museum, which also marks the opening of the performance season. The daily schedule offers visitors a guided circus wagon tour, two showings of the "Go West: Big Top Circus," live music, and much more. Tickets range from $15 to $23; kids under five are free.
Each year, the primary performance in the Big Top is themed with talented acrobats, performers, and highly-trained animals. This year's theme is Western, so expect cowboy hats, showdowns, and shootouts.
The Big Top Parade takes place in downtown Baraboo each June, featuring wagons from the Circus World Museum's collection and showcasing this small town's connection and history of the Ringling Brothers. It's a festive event for locals and visitors alike!
For those true circus historians, make an appointment to visit the Robert L. Parkinson Library and Research Center. This building holds the most extensive collection of American circus documents, containing rare photographs, posters, manuscripts, and artifacts.
Other Ringling Brothers Related Activities:
AL. Ringling Theater: Known as one of America's prettiest playhouses, this small-town theater is not only a beautiful setting to catch a live performance, there's a lot of heart and talent that graces the stage. They also offer tours of the building.
AL. Ringling Brewing: Want to try the original beer recipe brewed by the Ringling Family? You can find it here at this local Baraboo brewery. They came across the recipe when restoring the historic home adjacent to the brewery space.
AL. Ringling Mansion: After a pint, take a tour of the historic 20,000-square-foot mansion that the eldest brother of the Ringling family called home.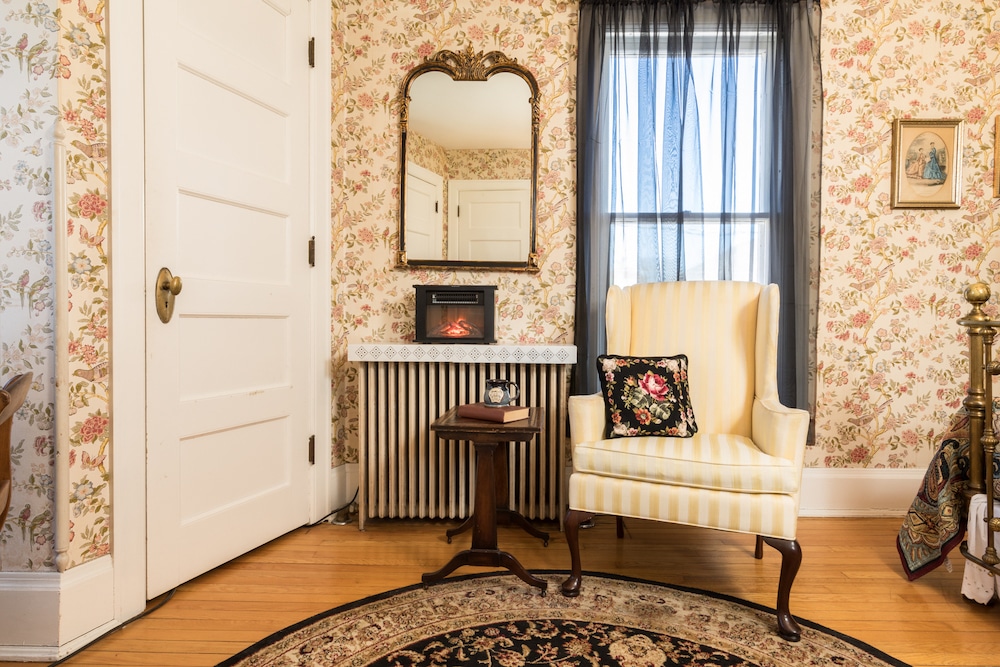 Join us at our Historic Baraboo Bed and Breakfast
Our Georgian Revival mansion, now home to one of the best Baraboo Bed and Breakfasts, was built in 1901 by Charles Ringling, one of the founders of the Ringling Brothers Circus, and it was home to many family members throughout the years. Today, you'll still feel that old-fashioned atmosphere with period furnishings and meticulously restored architectural details. You'll even enjoy your morning meal at the historical table where the family dined together all those years ago. Then you'll find out even more history at the Circus World Museum!
We offer our valued guests a long list of complimentary perks at our Baraboo Bed and Breakfast, including off-street parking, air conditioning, Wi-Fi, home-cooked breakfast, snacks, beverages, and use of common areas. All of our beautiful guest rooms are elegantly designed with comfortable beds, fine furnishings, and a sense of history. All rooms have en suite bathrooms with plush towels and lovely toiletries. During your stay, hear the stories of the famed family and imagine a simpler time.
As Innkeepers, we pride ourselves on hospitality, delicious breakfasts, and kind service. Please alert us on dietary restrictions before your arrival; we're more than happy to provide alternatives. We also love to offer personalized recommendations for our guests during their stay—feel free to ask. We hope to make your trip the most memorable and rewarding. We can't wait to host you at our Baraboo Bed and Breakfast! Book today.
---