The Best of Mirror Lake State Park this Summer & Fall
The water at Mirror Lake State Park is as stunning as it is refreshing—the glassy lake reflects its surroundings and is the perfect place for an afternoon paddle. For those who prefer dry land, there's a fantastic trail system for leisurely strolls or challenging hikes. There are plenty of birdwatching opportunities, nature gazing, and even thrilling mountain biking routes—all in all, there's something for everyone at this 2,179-acre state park in the Wisconsin Dells region.
According to TripAdvisor, Mirror Lake State Park is a top five must-visit attraction in Baraboo. Many reviews highlight the park's strict no-wake policy, which only permits person-powered boats. This creates a tranquil and peaceful environment that you can enjoy throughout the park. You can paddle on the calm water, relax on the sandstone bluffs surrounded by red pines, or venture into the densely wooded area. Regardless of your activity, Mirror Lake State Park provides a unique opportunity to connect with nature.
Our historic bed and breakfast in Baraboo, WI, is one of the best places to connect with your partner, friends, or family. The Ringling House B&B offers comfortable accommodations with cozy beds, en suite bathrooms, and antique furnishings. With our warm and welcoming hospitality, join us for a homemade and delicious breakfast each morning of your stay. We can't wait to host you; reserve your room today!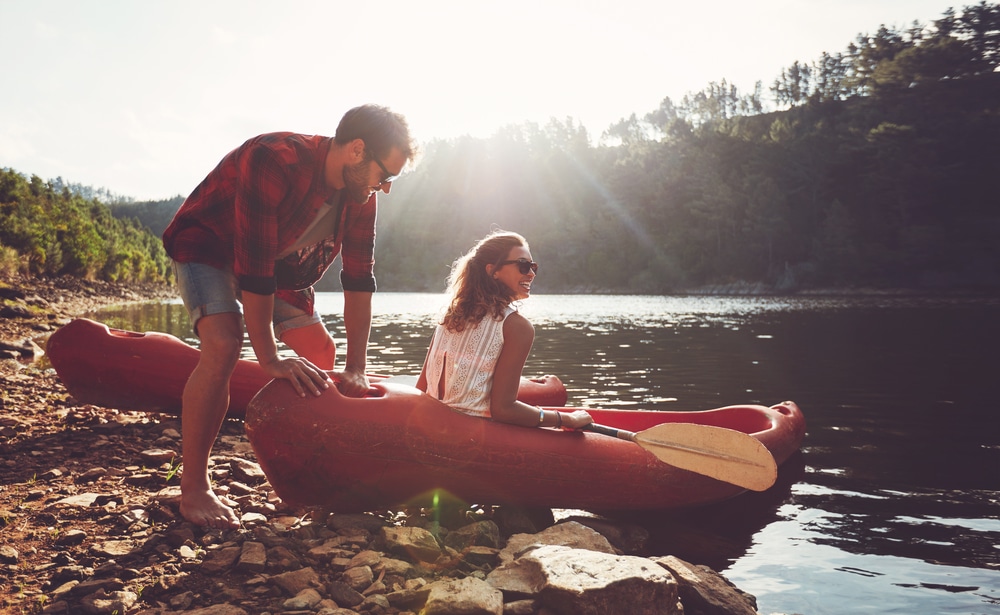 The Best Things to Do at Mirror Lake State Park
For those who love getting outdoors during their vacations, Mirror Lake State Park is the perfect place to explore. From hiking and mountain biking to paddling and fishing, there's no shortage of fantastic adventures at this beautiful Wisconsin State Park.
Here are eight ways to fully enjoy a day at Mirror Lake State Park:
Hit the Trails: Mirror Lake State Park boasts almost 20 miles of hiking trails that cater to all skill levels. Some courses are flat and easy, while others wind through sandstone formations, providing a more challenging experience for the adventurous hiker.
The Thrill of Mountain Biking: There are approximately nine miles of off-road biking trails at the park. Red flags identify these biking trails and comprise pathways covered with wood chips, sand, or grass.
Paddle Your Heart Out: Mirror Lake State Park offers a delightful opportunity to spend a day paddling or rowing your own boat. If you require equipment, rentals are available at the boat launch, which opens daily at 9 am. They offer canoes, single and double kayaks, and stand-up paddle boards for people-powered boats.
Pontoon Boats: You'll also find the option for motorized pontoon boats available by reservation only. Mirror Lake State Park is a no-wake zone, so strict boating laws are in place for the safety of guests and wildlife.
Take a Dip: Mirror Lake has a nice swimming beach area with a sandy shoreline surrounded by rolling green lawns. On a hot day, taking a dip in the lake is one of life's little luxuries!
Drop a Line: There's a wide variety of fish in the lake. You'll find panfish, bass, walleye, and northern pike. Due to the no-wake implementation, guests find fishing a calm and rewarding pastime at Mirror Lake State Park.
Pack a Picnic: The park has three designated picnic areas with tables and charcoal grills. The shelters offer a nice reprieve from the sun. You'll also find volleyball courts if you're up for a game!
The Historic Seth Peterson Cottage: A 1958 Frank Lloyd Wright-designed cottage lies within Mirror Lake State Park. The Seth Peterson Cottage is a tiny, historical house of rock and stone. Check here for touring times.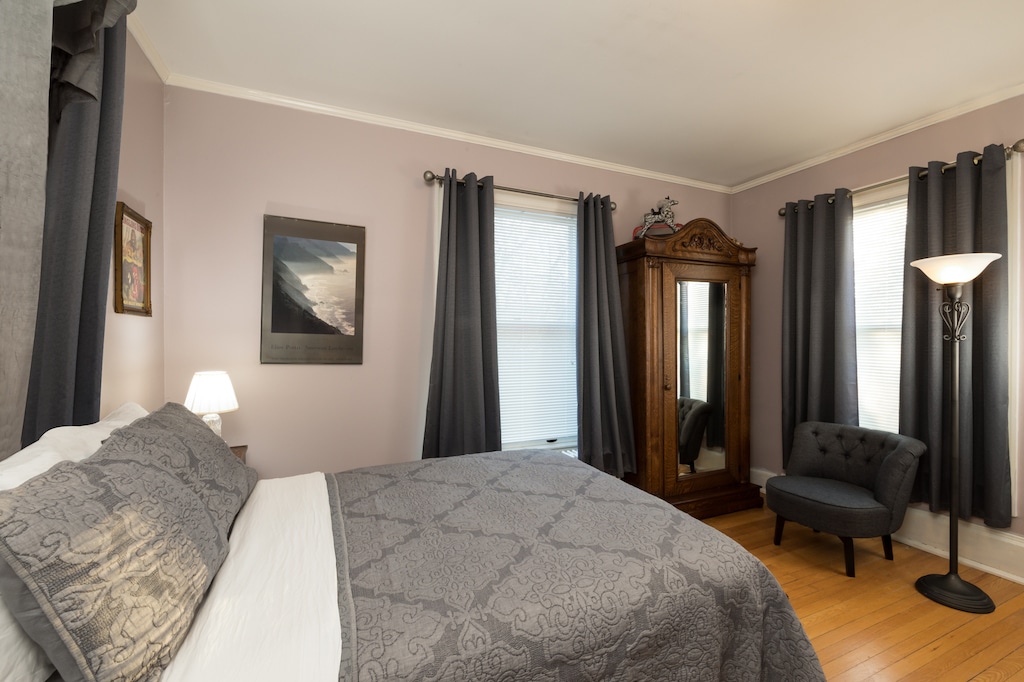 Luxury Lodging at our Bed and Breakfast in Baraboo, WI
Area hotels can't compete with our bed and breakfast in Baraboo, WI! When you choose the Ringling House B&B, your lodging becomes a large part of your experience, versus just a place to end the day and keep your bags. Our welcoming hospitality, long list of included amenities, and beautiful breakfast service are just the beginning of the perks.
Baraboo, WI, is one of the most charming small towns, and our bed and breakfast in Baraboo, WI, is right next to it all! You'll be just a quick drive to all the best things to do in Mirror Lake State Park, Devil's Lake State Park, and downtown. Our area restaurants are fantastic for meals out on the town, and you'll love visiting the nearby wineries, distilleries, and so much more.
After your day full of adventure in Baraboo, your beautifully appointed guest room will await your return. Relish our comfortable beds and seating areas, turn on your favorite show, open a bottle of wine, and let the relaxation begin. Better yet, we'll take care of breakfast in the morning so that you can slip off to dreamland without a care in the world. Reserve your lodging in Baraboo today!
---