Grab a Pint at Tumbled Rock Brewery in Baraboo, WI
After a day of exploring the majestic Devil's Lake State Park, unwind at Tumbled Rock Brewery and Kitchen. Situated just outside the park's north entrance, this Baraboo eatery offers a warm, intimate atmosphere with an open-kitchen concept. Sip on a refreshing drink at the spacious bar or relax in the plush leather chairs by the cozy fireplace. With a sprawling outdoor patio set on a picturesque two-acre property in the Baraboo Bluffs, Tumbled Rock Brewery is the perfect spot for a tasty meal and a well-deserved break.
Discover a diverse and delightful dining scene in Baraboo, WI. Whether you're seeking a casual lunch spot or a sophisticated dinner destination, our charming small town has something for everyone. Indulge in hearty comfort food, sample local brews, and wines, and enjoy happy hour specials at various restaurants, breweries, and wineries. For a great start, head over to Tumbled Rock Brewery—just one of the many fantastic spots to explore!
Before you start making dining reservations around town, plan a more extended weekend or mid-week getaway! Our Baraboo Bed and Breakfast is one of the unique places to stay in Wisconsin, with a rich history rooted in the Ringling Brothers Circus. The mansion was once home to the Ringling family, and there remains a sense of mystery and remnants of the past in each of our six guest rooms. Check our upcoming availability and book your room today!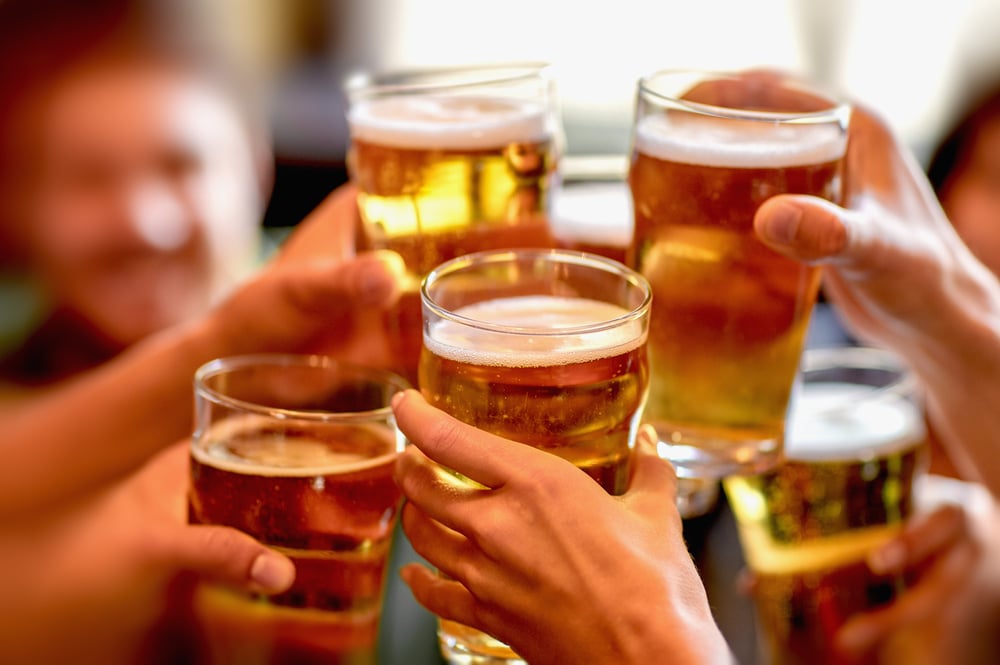 Tumbled Rock Brewery & More Places for a Great Drink in Baraboo
After a long day in the stunning wilderness of our area at Devil's Lake State Park or beyond, Tumbled Rock Brewery or any of these restaurants, wineries, or breweries in Wisconsin will be a welcome reprieve. You'll find a fantastic selection of beers, wines, and cocktails to take the edge off.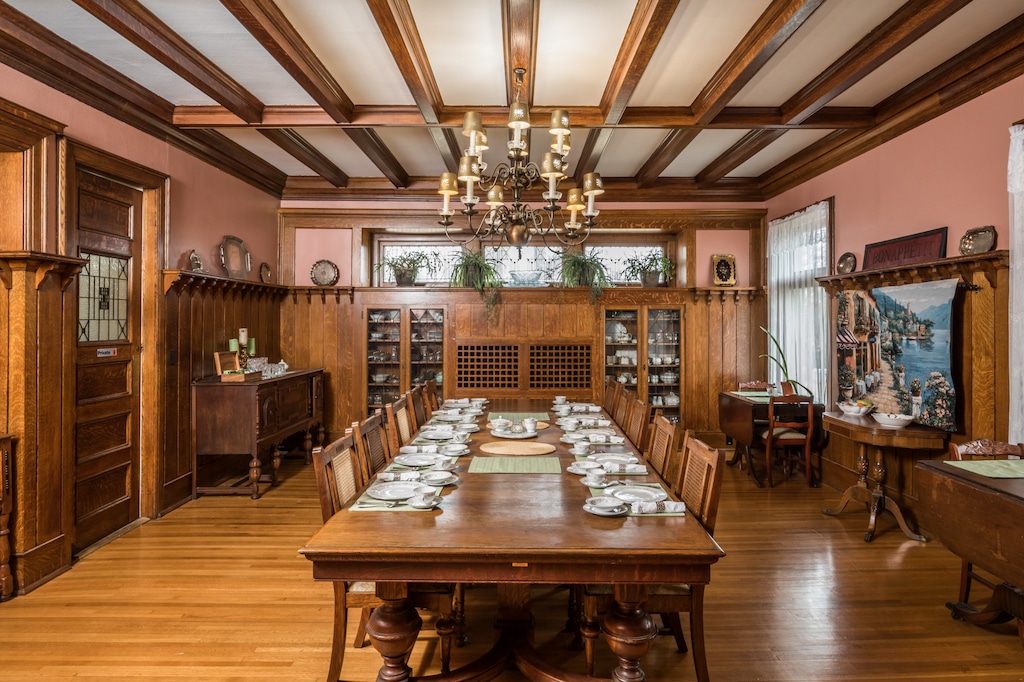 Start Your Mornings Right at our Baraboo Bed and Breakfast
Experience the ultimate adventure at our Baraboo Bed and Breakfast, where your lodging becomes integral to your getaway. Unlike cookie-cutter hotel stays, our unparalleled level of service will make you feel right at home. Our six unique guest rooms are comfortable and perfectly designed for couples. All equipped with en suite bathrooms, you'll have complete privacy and call fully relax at our cozy inn.
Indulge in our delicious breakfast, included in your stay each morning and served at the iconic Ringling Family dining table or on our charming front porch (weather permitting). We offer a delectable spread of homemade muffins, sweet fruit waffles, pancakes, and savory egg dishes, all lovingly prepared with locally sourced ingredients. Start your day off right with a memorable breakfast experience that will leave you feeling satisfied and ready for adventure.
Whether you're exploring Devil's Lake State Park or grabbing a beer at Tumbled Rock Brewery, our wonderful Innkeepers will welcome you back for a restful afternoon or evening. Our Baraboo Bed and Breakfast is the ideal setting for a romantic getaway, anniversary, or even a solo retreat to refresh and reset. Head over to our availability calendar and get your reservation on the books today!
---