Where to Find the Best Wisconsin Fall Colors Near our Bed and Breakfast
Some of the absolute best Wisconsin fall colors can be found right near our Baraboo Bed and Breakfast. Autumn is such a magical time here. For starters, the weather is just amazing, as summer comes to a close and a soft cool breeze comes in the evening. The leaves really begin to change in late September, but the height of the Wisconsin fall colors is in the third week of October. It's good plan to starting booking now!
Wisconsin is known for its abundance of state parks, rugged wilderness, and forested areas. This makes our state one of the most ideal in the midwest for fall foliage viewing. Some of the boldest and brightest Wisconsin fall colors can be seen at Devil's Lake State Park, which is a mere 10 minutes from the front stoop of our Baraboo Bed and Breakfast.
Since Autumn is a popular time to visit, you'll want to book your trip now. Our Wisconsin Bed and Breakfast is in a perfect location for scenic drives, hiking trails, and lookout points to take in the best of the Wisconsin fall colors in our area. A stay at our historic Inn is one you won't soon forget, as you'll be lodging where the famed Ringling Family once called home. Start planning your trip for the Wisconsin fall colors today and book with us!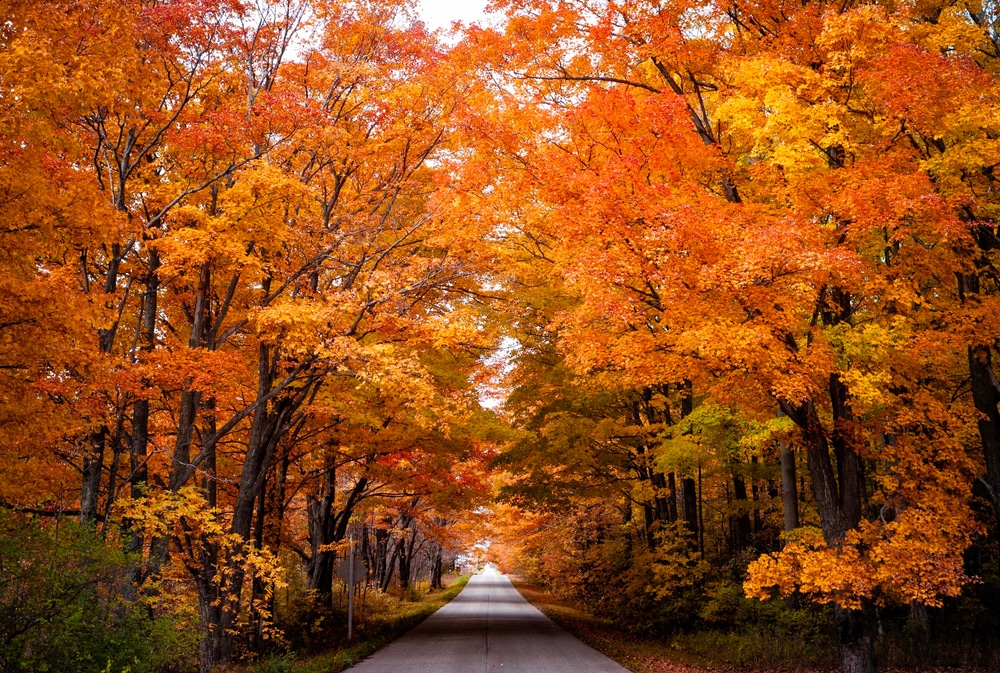 Find the Best Wisconsin Fall Colors Near Our B&B
Autumn is one of the best times of year for outdoor recreation at the nearby state parks and natural areas. The vibrant Wisconsin fall colors overtake the forests, changing from lush greens to bright golds, orange, and amber hues. From our Wisconsin Bed and Breakfast you'll find lovely scenic drives to these parks for viewing these fiery leaves.
Here are 6 places to find the boldest Wisconsin fall colors near our Inn:
Thankfully, our Baraboo Bed and Breakfast is in such a central location for viewing these amazing Wisconsin fall colors, you'll see shocks of bright leaves all around you and along your routes to these lookout points. If you need directions or recommendations for itineraries, please ask!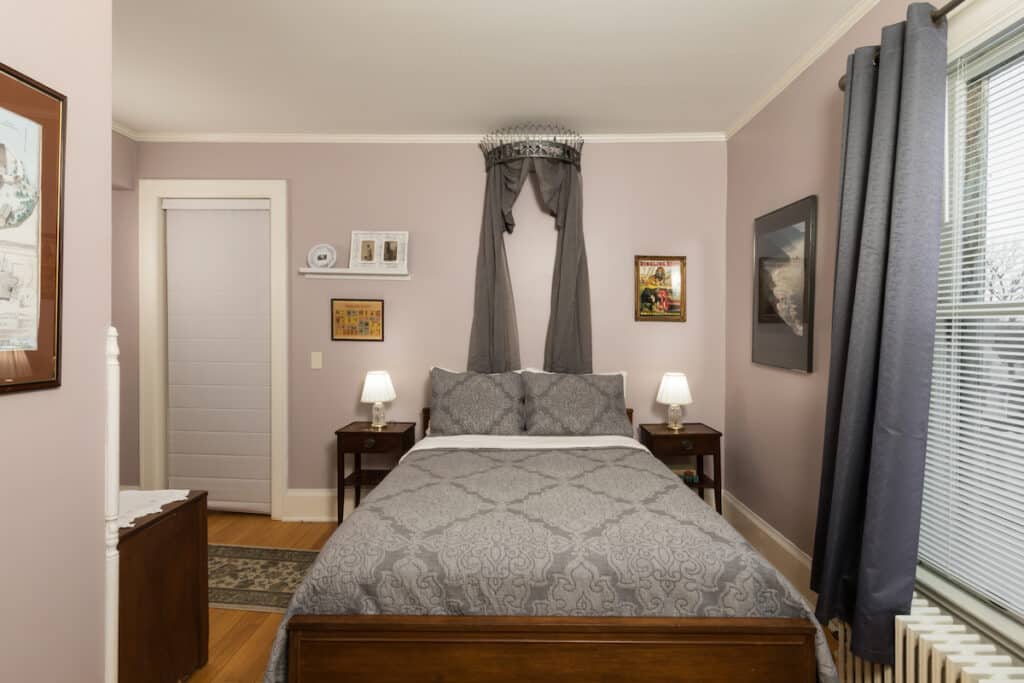 Historical Lodging at our Wisconsin Bed and Breakfast
The Ringling House Bed and Breakfast is perfect for a weekend getaway in autumn. Imagine cozy evenings by a crackling fire, a nightcap, and your special person with you to share in it all. Our romantic and historic guest rooms also have that intimate feeling that one seeks in the fall months: warm comfortable bedding, private baths with updated fixtures, and a connection to the past.
When the Wisconsin fall colors start to appear we know that the busy holiday season is just around the corner. It's always a good idea to plan a quick getaway before that hectic time kicks off. Join us for one of our favorite seasons, check our availability, and book your next stay in Baraboo today!
---