Two Great Wisconsin State Parks to Explore Near our B&B
There are two great Wisconsin State Parks to explore within 15 minutes of our Wisconsin Bed and Breakfast. With a world of outdoor activities to choose from! You could spend weeks with us and still not accomplish all there is to do here in Baraboo. And sure, you could camp at these Wisconsin State Parks, but why not have these amazing wilderness activities during the day, paired with an elegant and warm stay at the Ringling House Bed and Breakfast?
Devil's Lake State Park is Wisconsin's most popular State Park with more than 3 million visitors each year. When you stay at our B&B, it's only a quick 10 minute drive to all the action. You'll find beautiful beaches and swimming areas, boat rentals, and hiking trails. For the most adventurous there's some amazing and daring rock climbing. For those who prefer keeping both feet on the ground, birdwatching is an excellent past time at this Wisconsin State Park.
Additionally, Mirror Lake State Park is only a 15 minute jaunt just north of our Wisconsin Bed and Breakfast. The 137-acre lake is the centerpiece. Due to the high sandstone rock sides, the lake is shielded from the wind, creating a smooth, glassy surface. Perfect for a quiet kayaking excursion, swimming on the sandy shores, and exploring the forests in the surrounding area.
On a stay at our Baraboo Inn you'll be surrounded by the beauty of these Wisconsin State Parks and still have the luxury of a cozy suite and pristine bath at our Bed and Breakfast. The historic Inn creates a lovely atmosphere with antique appointments, rich historical connections, and home cooked meals shared in our dining room. We can't wait to host you; book your room today!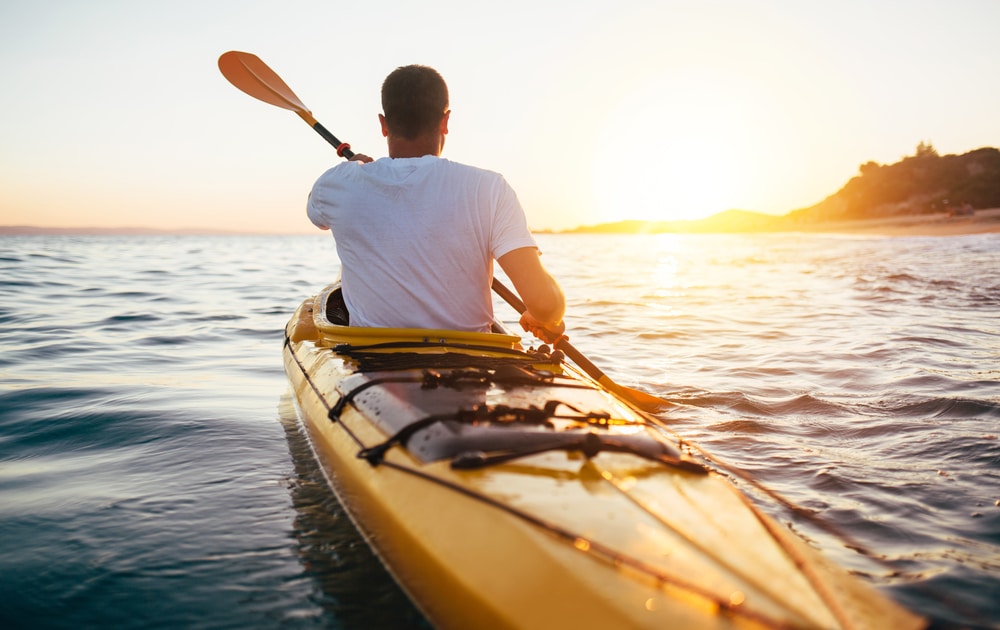 Explore these Two Great Wisconsin State Parks Near our B&B
On any vacation to this area, you'll want to plan excursions out to the Wisconsin State Parks nearby. It's the best way to immerse yourself in the great outdoors and take in the clean, fresh air. Both of these Wisconsin State Parks offer recreation and adventures for people from all walks of life. Whether you're an avid hiker or kayaker or someone trying to pick up a new hobby, both of these nature areas can cater to all levels of skill.
Allow us to give you some details about these two great Wisconsin State Parks:
Devil's Lake State Park
Along with being the largest of the Wisconsin State Parks with more than 9,000 acres, this nature area is the most visited park in the state, with millions and millions of hikers, bikers, boaters, and campers each year.
One of the most popular attractions are the natural quartzite rock formations like Balanced Rock and Devil's Doorway. Some of these stone bluffs are 500 feet high and surround the 360-acre lake.
These stone formations create exciting rock climbing and bouldering opportunities. With more than 1,600 rock climbing routes listed in Swartling & Mayer's Climbing Guide to Devil's Lake, you might want to do a guided tour with expert instructors and outfitters.
There are 29 miles of hiking trails along the National Ice Age Trail at this Wisconsin State Park. There are 15 trails and the Wisconsin park's department has made a color coded list to easily differentiate from advanced trails to those fit for all skill levels.
As for water recreation, there's not much you can't do at Devil's Lake. There are two sandy swimming areas at the North and South end of the lake, water temperature is comfortable from mid-June to late September. Boat rentals are available here, including kayaks, paddle boards, row boats, and canoes.
Mirror Lake State Park
It's all about the lake here, making this a special choice out of all the Wisconsin State Parks. As the name insinuates, Mirror Lake is calm and reflective of its surroundings, creating a gorgeous outdoor space for all nature enthusiasts to enjoy. The lake itself is 137 acres, while the park encompasses more than 2,100 acres. There's a 200-foot beach area, that's ideal for swimming and picnicking
The lake is too narrow for speedboats, so you'll only find person-powered water boats. Kayaks and canoes are available to rent at the park by the boat ramp.
There are more than 19 miles of hiking routes through forests of Eastern White Pine and hardwood Oak tress. Trails vary in length and difficulty, but most are accessible for all levels of outdoor enthusiasts. Fern Dell Trail is a three mile loop giving you great vista of the lake.
Mountain biking trails are available too, you'll find about nine miles of trails for off-road adventures May through October. In the winter months these are popular routes for snow shoeing and cross country skiing.
Located within the Wisconsin State Park, is a hidden gem designed by Frank Lloyd Wright in 1958. The Seth Peterson Cottage has that iconic architecture with a mix of stone and wood. On Sundays, they offer tours to the public, which is a nice addition to a visit to Mirror Lake.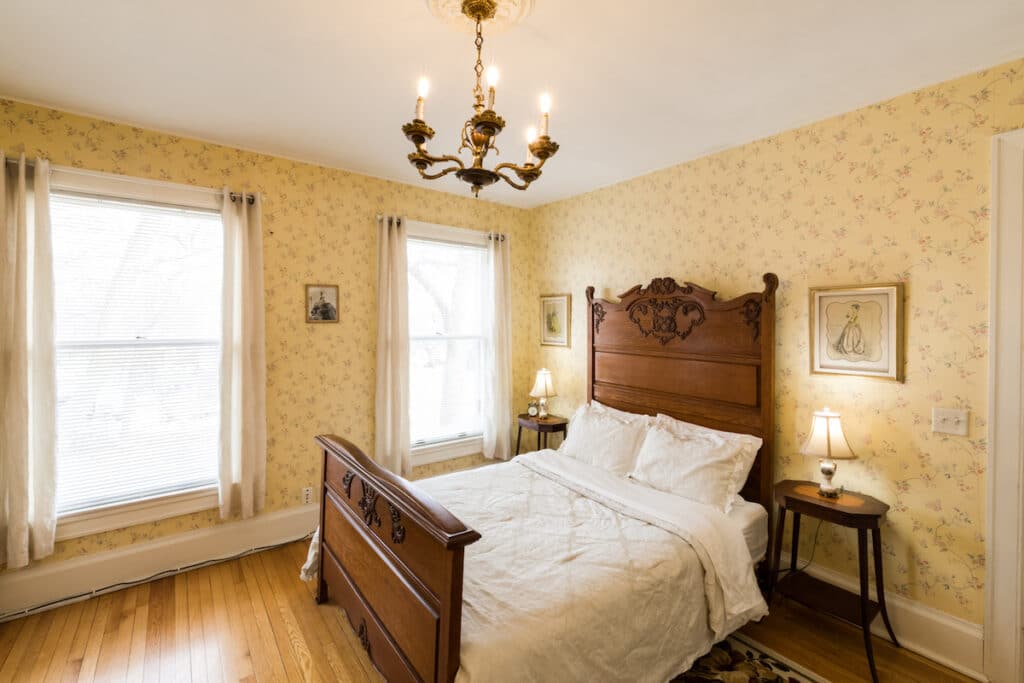 Elegant and Historical Lodging at the Ringling House B&B
Each of these Wisconsin State Parks is worth a full day of exploring. After your day out in the Baraboo sunshine, we'll be ready to welcome you back to our Wisconsin Bed and Breakfast. When you step into our historic canary yellow Inn, you'll be transported back to the early 1900s. The house has been meticulously maintained to keep that old world charm, but updated to this century with modern touches and comforts.
Each guest suite tells a story and has a strong connection to the past and history of the Ringling Family. Perhaps the best choice for a romantic getaway, the Charles & Edith Room with an antique king size canopy bed, picture windows with views of the grounds, and a private bath with marble sink. Guests often remark just how romantic it feels to stay in a place with such a rich history. Start planning your weekend away today and book your room!
---