Get Cozy at our Wisconsin Bed and Breakfast This Winter
Wintertime is one of the coziest times to visit our Wisconsin Bed and Breakfast. And there are so many outdoor activities to enjoy in the snow right nearby our Inn at Devil's Lake State Park and beyond. After a day playing in our winter wonderland, there's no better place to retreat to for a cozy fire, warm beverages, and quiet time together. The blanket of white surrounding the Ringling House makes it feel even more romantic.
Our Wisconsin Bed and Breakfast has a rich history within the Baraboo WI community. Charles Ringling, one of the five famed siblings, built this Georgian Revival structure as his home in 1901. Today, after updates and remodeling, you'll find we've tastefully kept all of the historical ambiance paired with modern amenities to accommodate the wants of needs of today's guests. From the moment you step foot into this impressive mansion, you'll feel transported to a different era.
If you're heading to our Wisconsin Bed and Breakfast with romance in mind, each of our six guest suites pays tribute to an extraordinary love story within the Ringling Family. Named after these famed couples, you'll find our rooms the perfect place to rekindle or nourish a relationship with your special someone. Join us this winter for a lovely getaway to Baraboo WI, for a peaceful retreat. Check our availability and book today!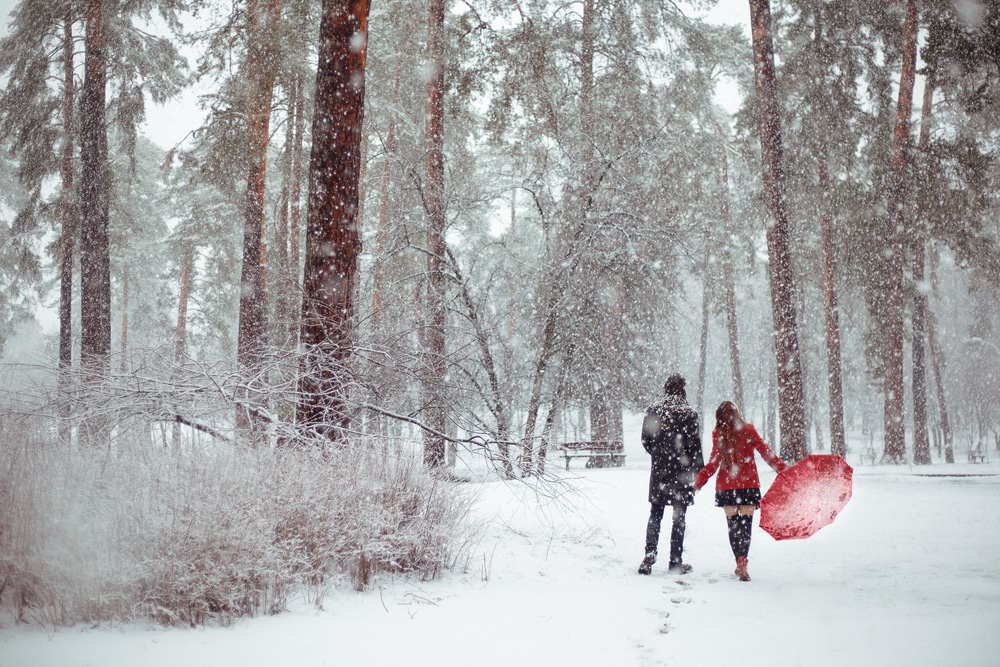 Things to do near our Wisconsin Bed and Breakfast in Winter
We don't blame you if you'd rather stay in and relax this winter at our Wisconsin Bed and Breakfast! But thankfully, there's also a variety of activities to discover outside. Be that in downtown Baraboo, Devil's Lake State Park, wine tasting out in the country, or grabbing a beer at one of our many local breweries. Here we'll profile some of our favorite outings to experience while on your stay at our Wisconsin Bed and Breakfast.
Our Favorite Outdoor Activities:
You'll find cross-country skiing, snowshoeing, and sledding options at Devil's Lake State Park, just a mere 10 minutes from our Wisconsin Bed and Breakfast. There is one excellent multi-use trail for these popular winter recreations, but overall, it's the perfect place to have some fun in the snow.
Mirror Lake Park is also a great nearby spot for snowy outdoor adventures. There are many trail options varying in length and difficulty for cross-country skiing and snowshoeing.
Ice skating is one of the more romantic winter outings in our area, and thankfully, two local parks offer outdoor rinks not far from our Inn.
Head out on a scenic drive that includes the iconic covered and wooden bridges of the area. You'll find a host of routes to check out near our Wisconsin Bed and Breakfast to discover the beautiful scenery on our rustic roads.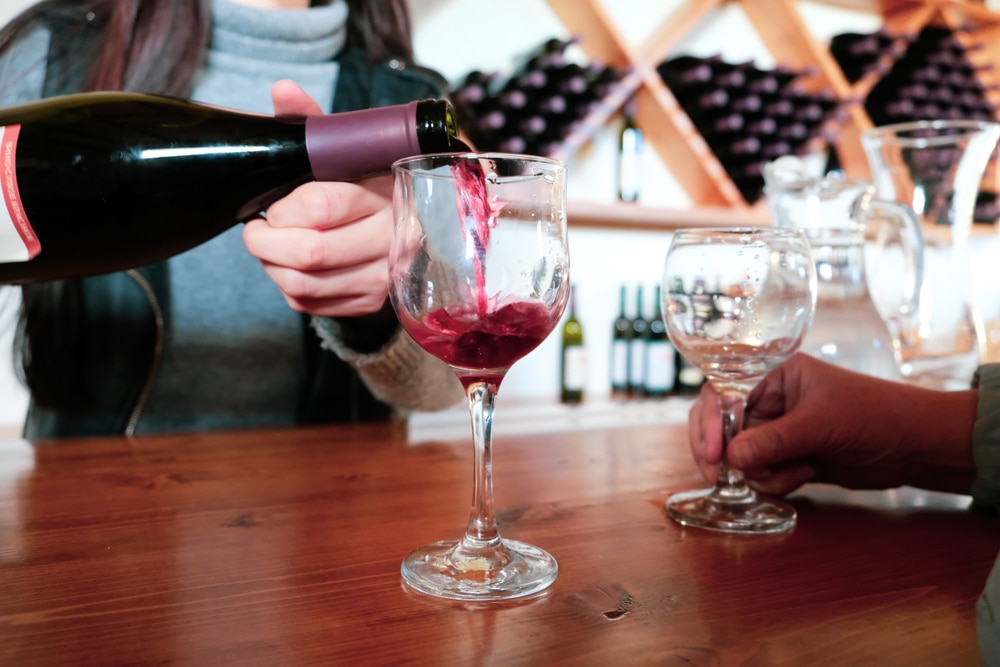 Feel like Staying Warm Indoors? These are the Best Outings for you:
Spend a day exploring the wine tasting options at our impressive Wisconsin wineries. The wineries nearby are all locally and family-owned and offer flights paired with nibbles (usually including some delicious Wisconsin cheese too.)
Grab a beer at Al. Ringing Brewing Company and continue your connection to the famed circus family. They brew the original recipe created by the Ringlings themselves.
Restaurants in Baraboo WI are nice and cozy in the winter. You'll be impressed by our charming small-town dining options, and don't forget to check out our excellent Wisconsin cheese shops to try some of the best cheese in the country.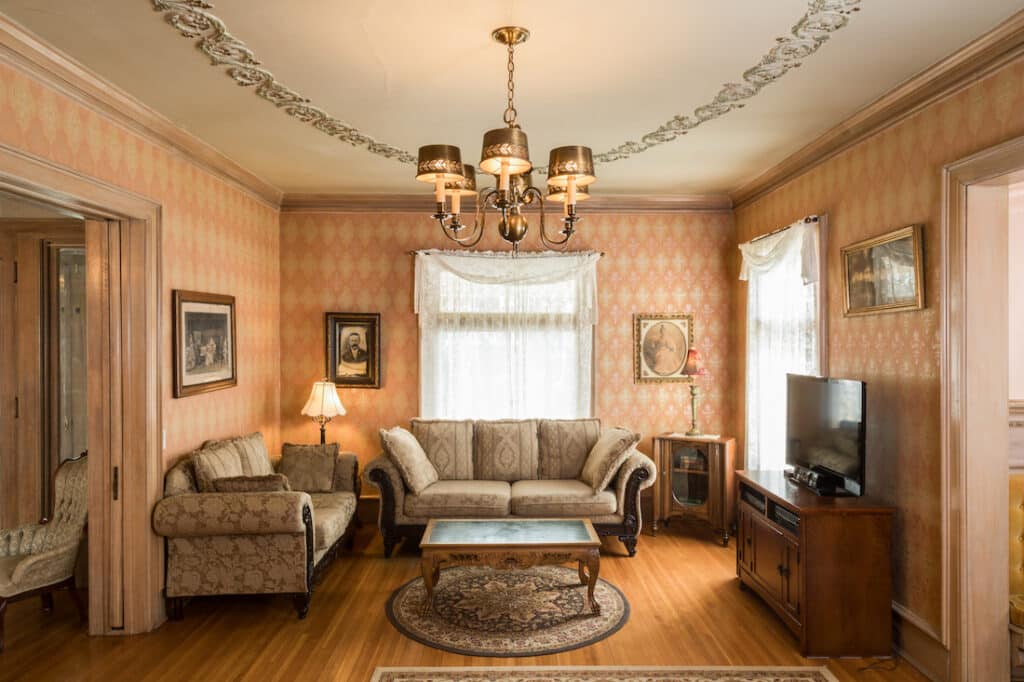 Experience History First Hand at Our Wisconsin Bed and Breakfast
Our Wisconsin Bed and Breakfast is one-of-a-kind. As a guest here, you'll not only benefit from our warm and welcoming service, but you'll be in a shared space of substantial historical significance to the makings of the circus and the family that created it. We've updated our accommodations to the 21st century while still staying true to the original architecture and feel of the house. You'll love spending time in our common spaces, the elegant Ringling Family dining table, and our lovely front porch and grounds.
Join us each morning for a complimentary and tasty breakfast made from scratch and local ingredients whenever possible. We offer sweet and savory options paired with fresh-squeezed juice and freshly brewed coffee. Throughout the day, feel free to enjoy our selection of snacks and beverages as well. We can't wait to host you; book your next stay at our Wisconsin Bed and Breakfast today! 
---