Baraboo is One of the Best Small Towns in Wisconsin
There's something cozy and special about visiting the small towns in Wisconsin. And Baraboo, located in Sauk County, offers visitors a lovely combination of museums, excellent dining options, and outdoor recreation at the nearby Devil's Lake State Park. Baraboo was put on the map by the famed Ringling Family, who settled the circus headquarters here in the early 1800s. Today, you can learn all about the history of the Ringlings and their empire at the World Circus Museum in downtown Baraboo.
This is one of the small towns in Wisconsin that has its traditional downtown tree-lined Main Street with local shops and cafes, welcoming residents, and surrounding areas that are a nature lover's paradise with stops along the Wisconsin River, the amazing rock formations of Devil's Lake State Park, and the glassy calm waters at Mirror Lake State Park. In fact, the Baraboo Hills is classified as one of the "Last Great Places" by the Nature Conservancy due to the collection of rare rocks, plants, and animals.
Another perk of making the charming small towns in Wisconsin your getaway destinations are the intimate and unique lodging accommodations you'll uncover. Our Baraboo Bed and Breakfast happens to be one of those options! The Ringling House Bed and Breakfast is not only in the ideal location in Baraboo for exploring all of the best things to do, but we also have a solid connection to the founding of the town, as our Inn was once the family home for the Ringling Brothers.
Join us in Baraboo—one of the best small towns in Wisconsin—and book your stay today!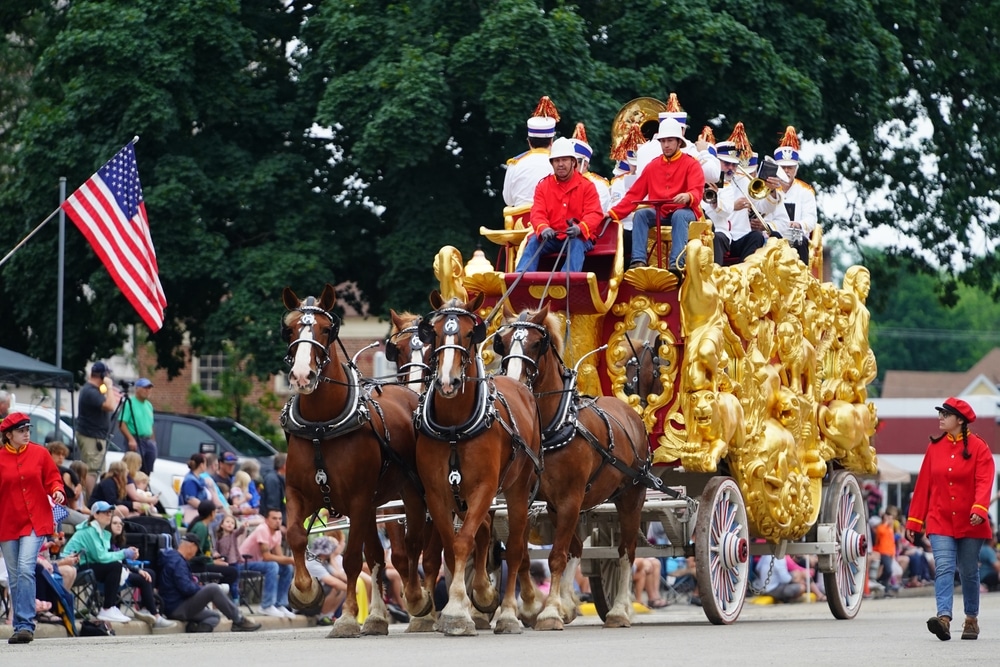 Baraboo Festivities: One of the Best Small Towns in Wisconsin
There are so many fun things to do in Baraboo—from dining and shopping to grabbing a beer with friends or exploring the World Circus Museum—there's never a dull moment! That's what sets us apart from the other small towns in Wisconsin.
Here are the best things not to miss on your next getaway to Baraboo, WI: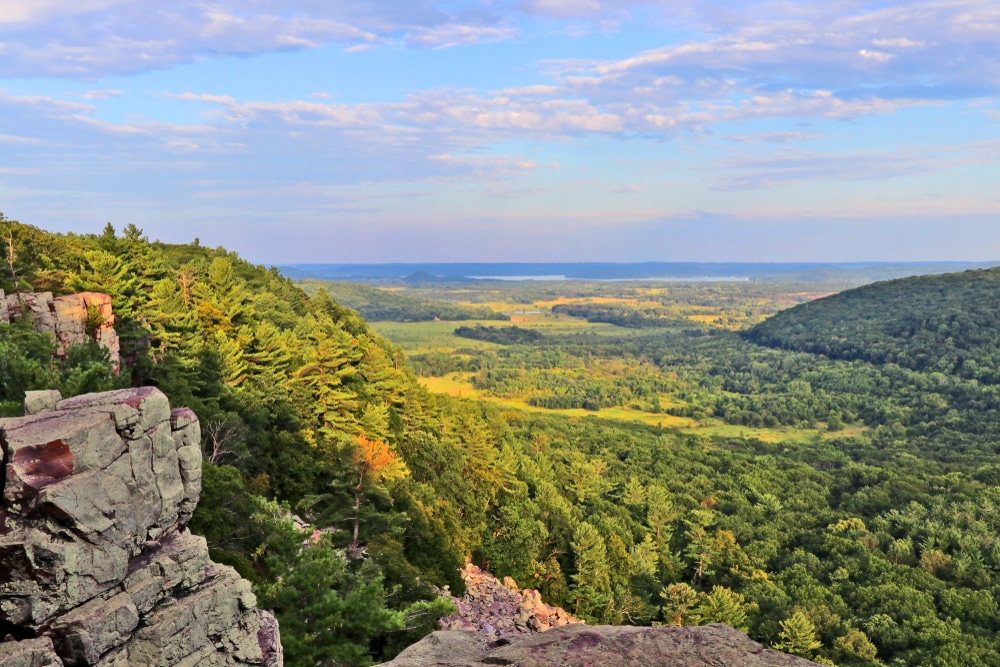 Devil's Lake State Park on the Edge of Baraboo:
We're lucky enough in Baraboo to have the gorgeous expanse of Devil's Lake State Park right at our fingertips. This four-season state park is perfect for anything from a casual nature hike or calm kayaking adventure to intense rock climbing excursions or winter recreation.
As one of the most popular and most visited State Parks in Wisconsin, the outdoor expeditions rea endless here, and you'll find plenty of information, tips, and maps at the visitor's center to best enjoy your time. Not all small towns in Wisconsin have a great option like Devil's Lake Park on their borders. As a guest at our Baraboo Bed and Breakfast, you'll be just a quick ten-minute drive to the park, and our cozy guest rooms will be awaiting your return for a much-earned evening of relaxing.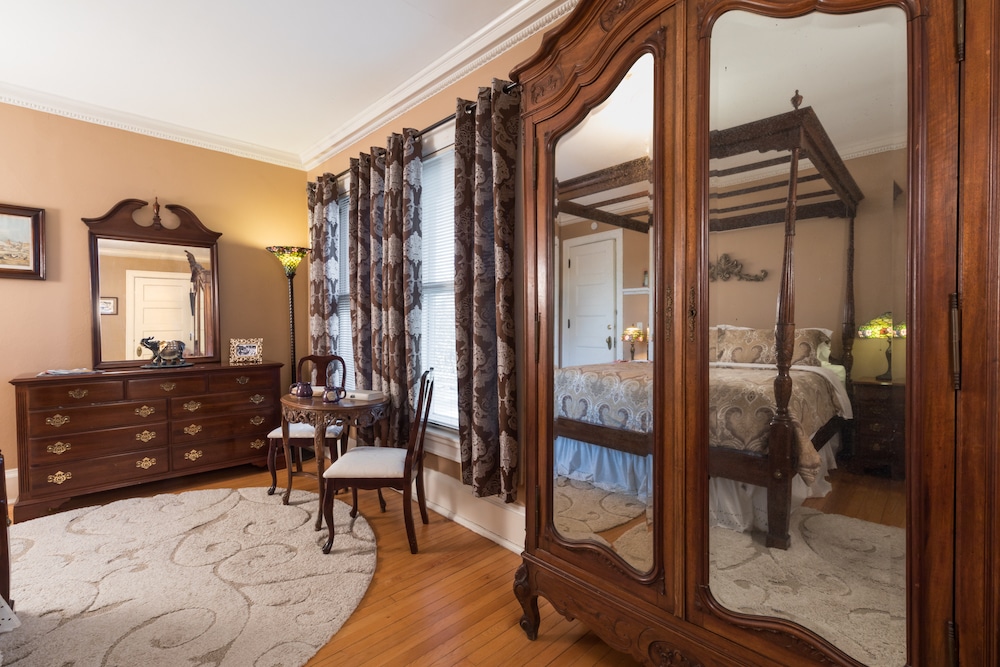 Best Bed and Breakfast in Baraboo for Romantic Lodging
From the moment you arrive in Baraboo, you'll see why it's one of the best small towns in Wisconsin. Add on a stay at our historic Bed and Breakfast, and you'll be on cloud nine for your next getaway. Don't take it from us; here's one of our most recent glowing reviews from two of our valued guests:
"We had admired this house for years as a historic landmark, just driving through Baraboo. I was so happy to see it is now a B&B and that we could actually stay here! The house is gorgeous, our room was lovely, and the breakfast was delicious. The best part was the history talk and tour the owner gave us about the home and the family. This treasure has definitely fallen into the right hands! We definitely recommend both the stay and the tour!" –Anne & Tim
Plan your next trip to explore the beauty of Wisconsin, and book your next stay at Ringling House B&B today! 
---